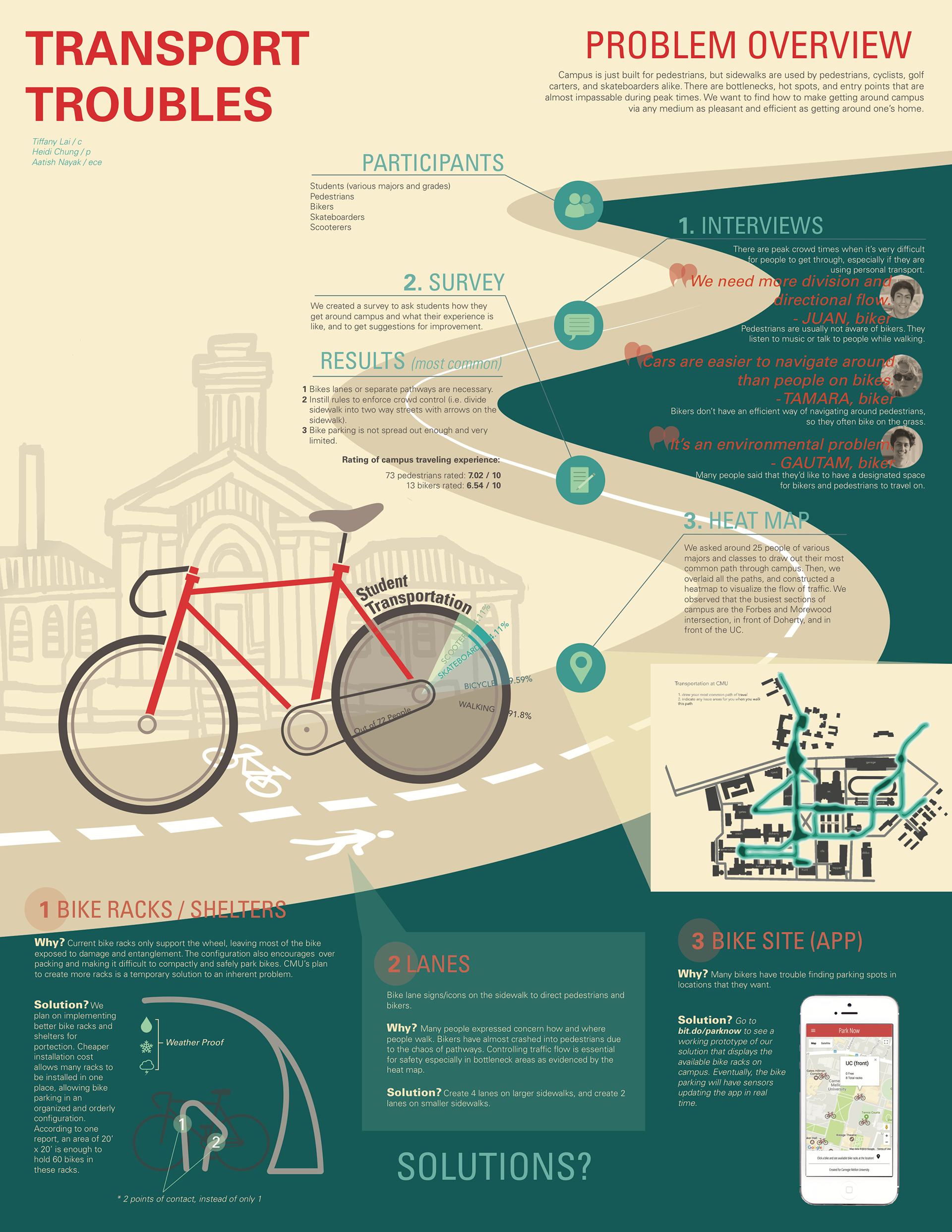 We brainstormed together some interesting design problems we saw on CMU campus. One issue we noticed was that many people using 

different modes of transportation were all sharing one sidewalk.

 Based off of unsatisfactory experiences we'd experienced and heard, we decided to design and propose a solution for these transport troubles on CMU campus.