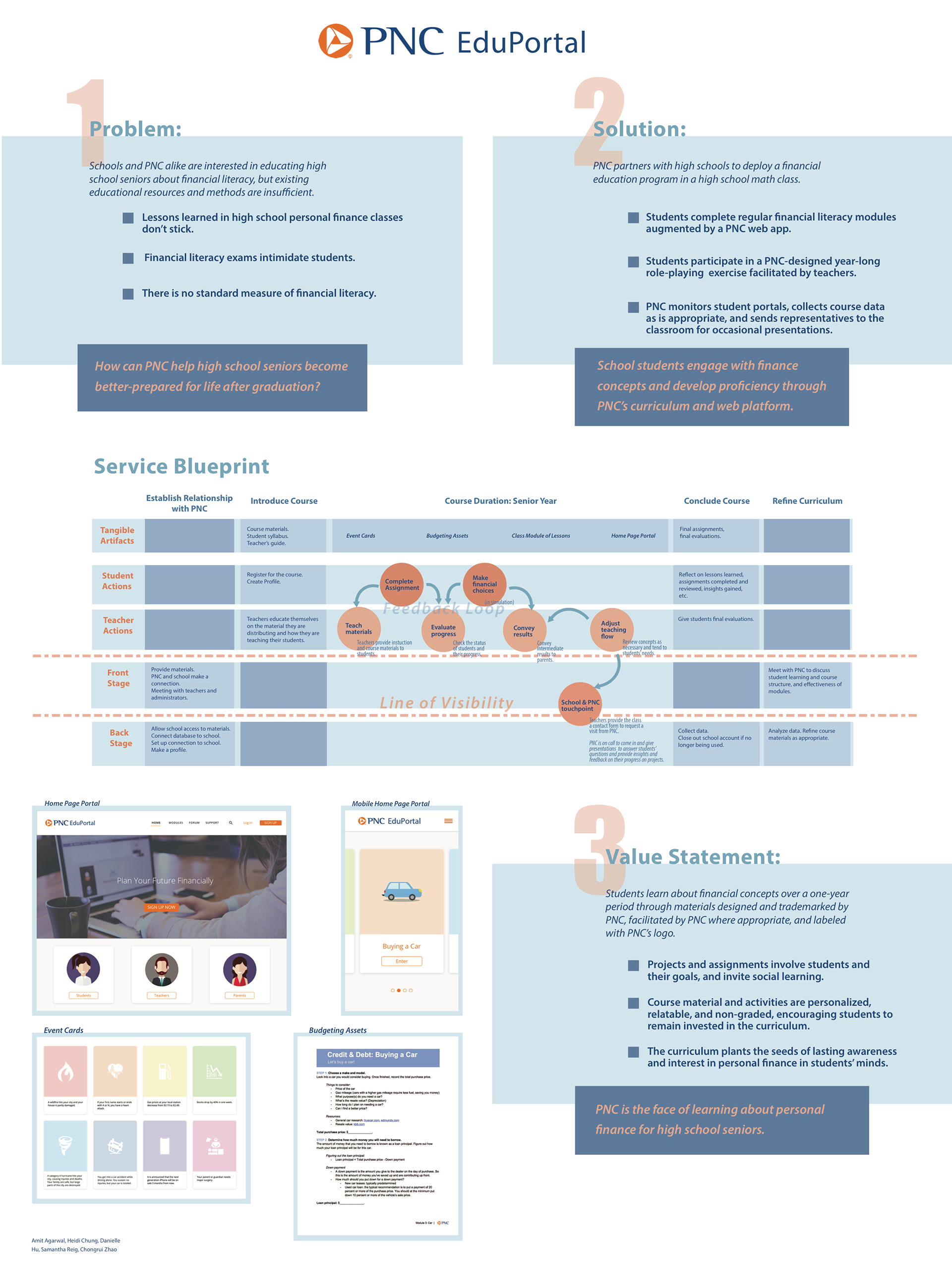 To supplement the final solution and the presentation poster, we generated physical artifacts to prototype the experience.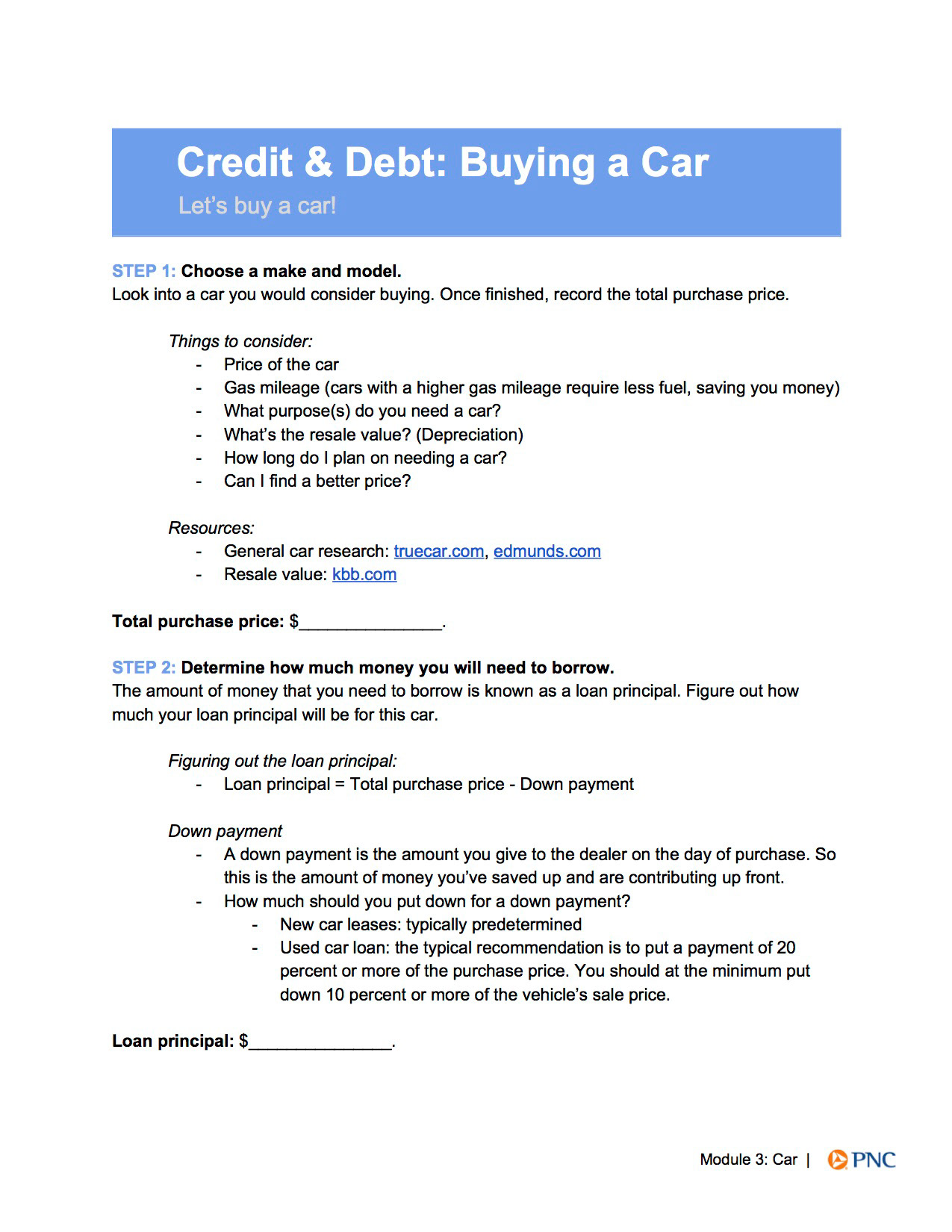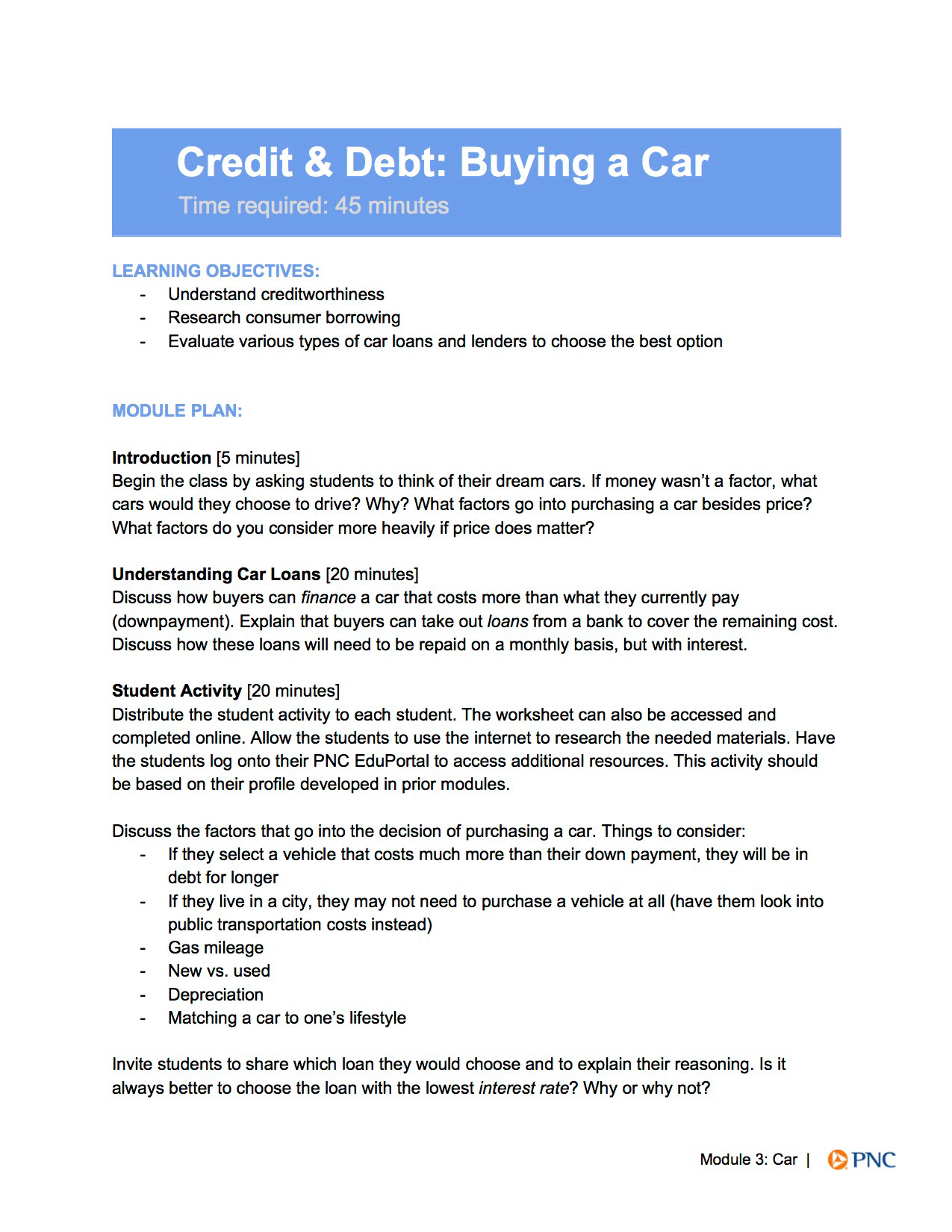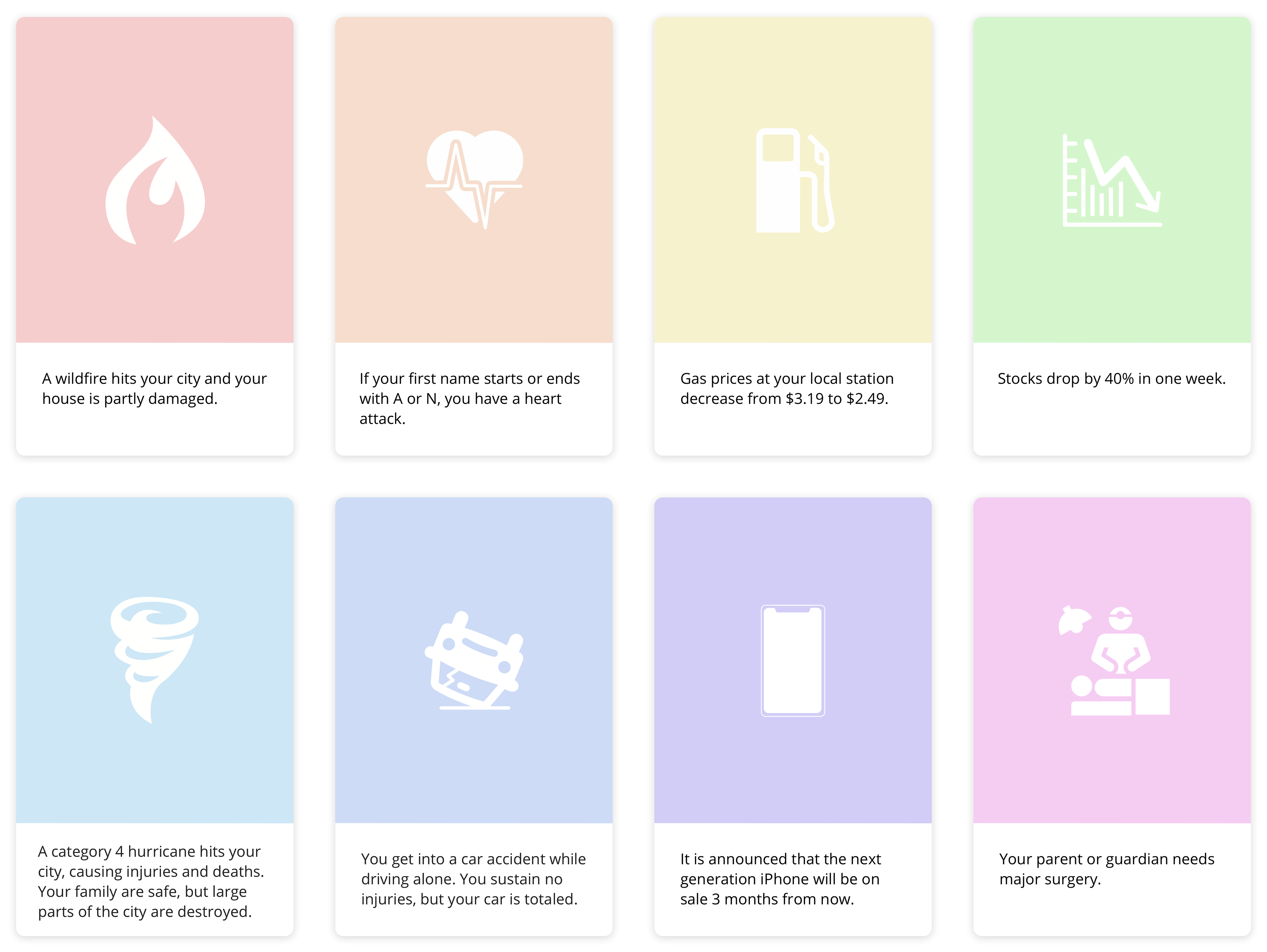 Schools and PNC alike are interested in educating high school seniors about financial literacy, but existing educational resources and methods are insufficient.
O

Lessons learned in high school personal finance classes

don't stick.
O

Financial literacy exams

intimidate

students.
O 

There is

no standard measure

of financial literacy.
How can PNC help high school seniors become better-prepared 
for life after graduation?

Through EduPortal, PNC partners with high schools to deploy a financial education program in a high school math class

.
●
Students complete regular
financial literacy modules
facilitated by a PNC web app.
●
Students participate in a PNC-designed year-long
simulation exercise
facilitated by teachers.
●
PNC monitors student portals, collects
course data
as is appropriate, and sends
representatives
to the classroom for occasional presentations.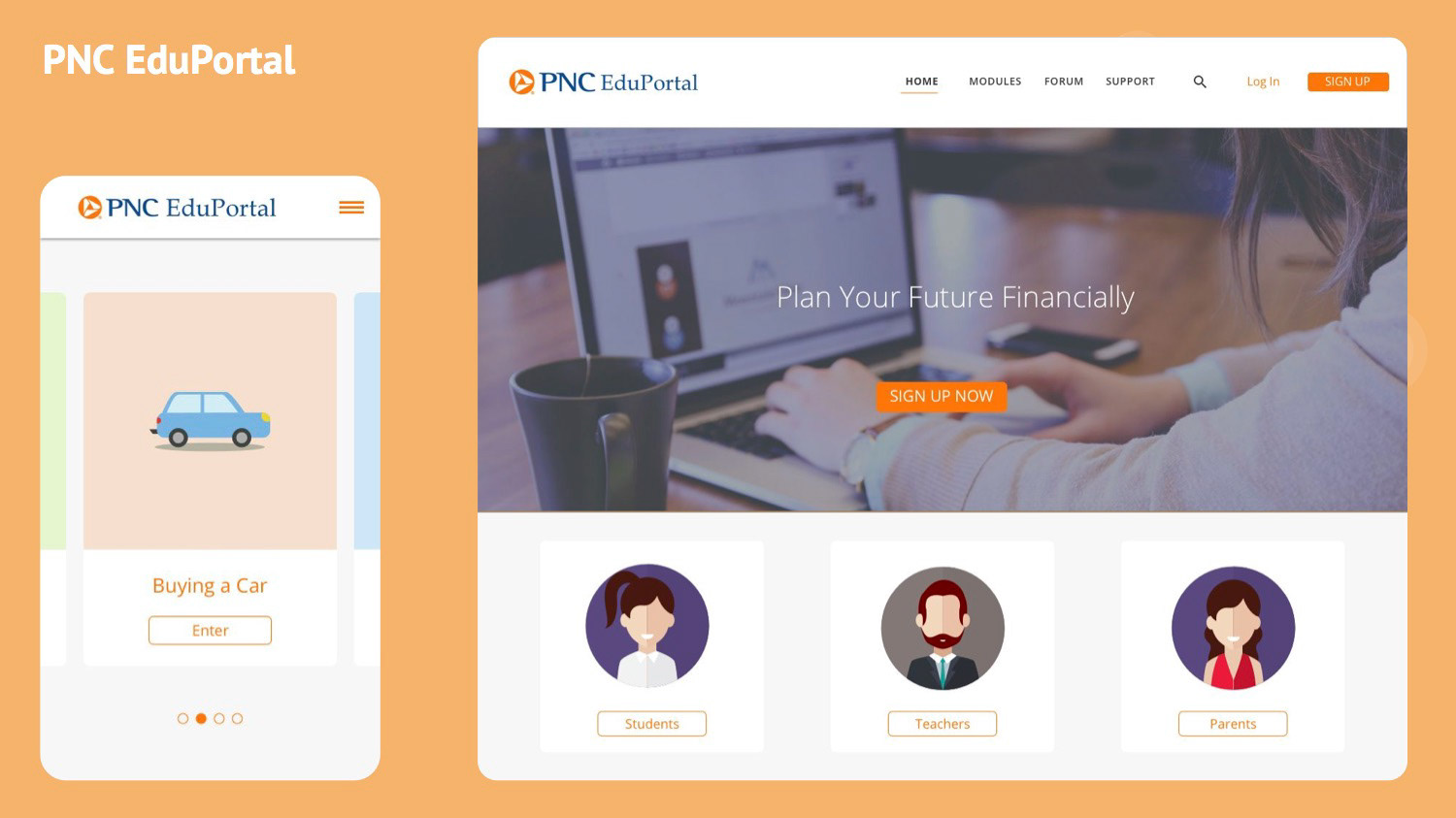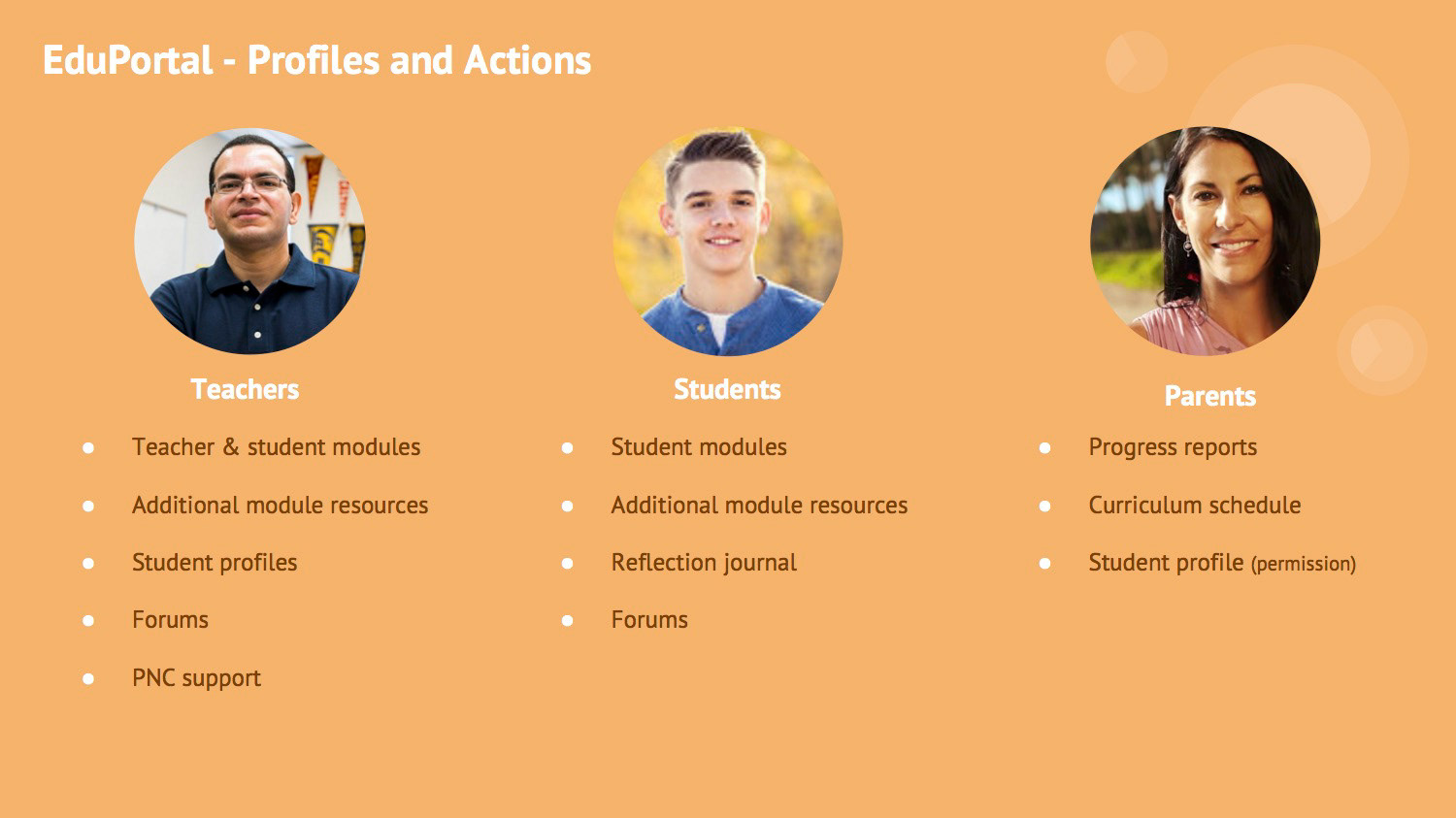 Sample Lesson Module & 
Sample Budget Assignment
(links to these are listed above in the artifacts section)
Our team sifted through articles about the relationship between youths and financial education. We peer-reviewed significant/interesting findings. 
With our general understanding of the relationship, we interviewed parents and teens to better understand the current
"state of the world"
of teenagers' knowledge.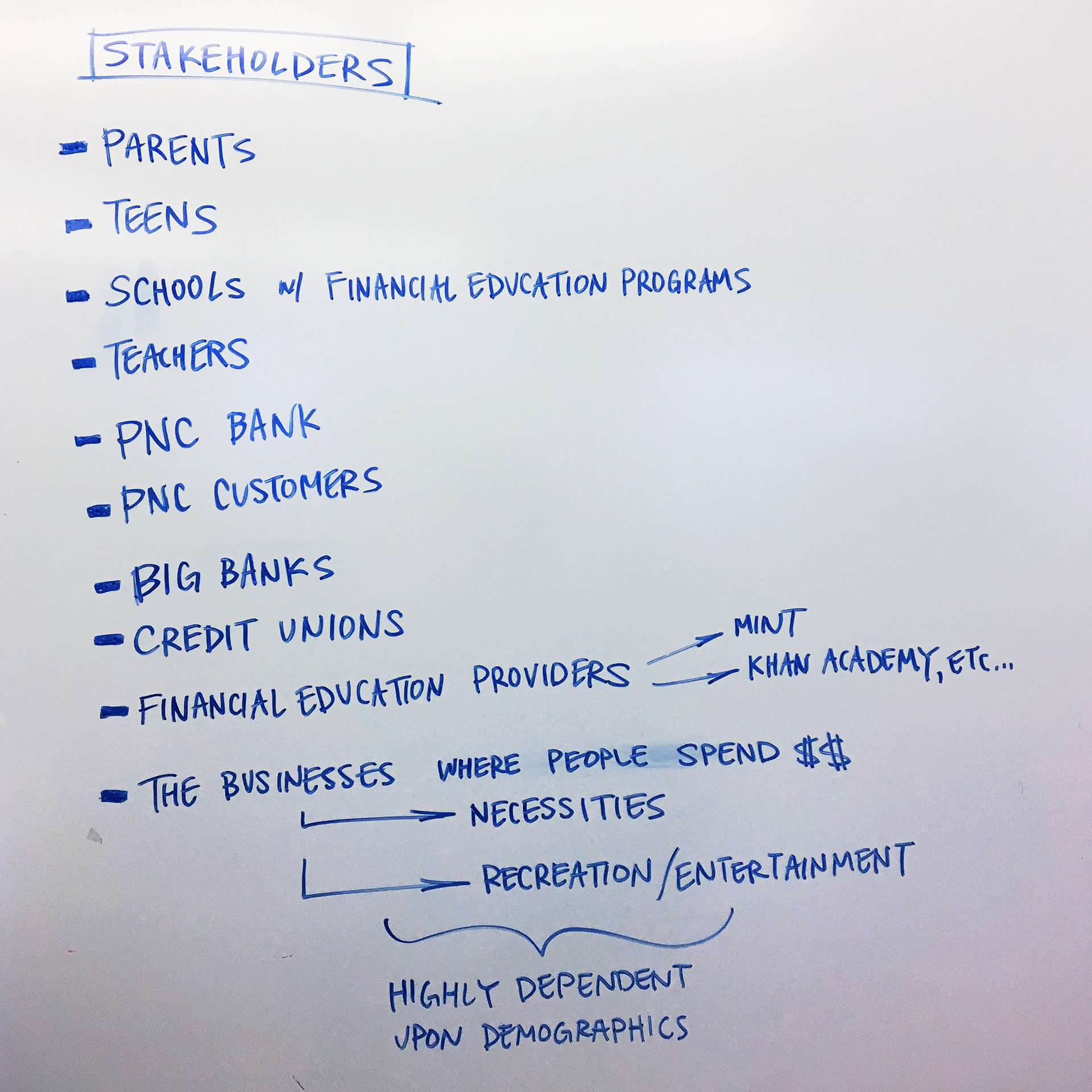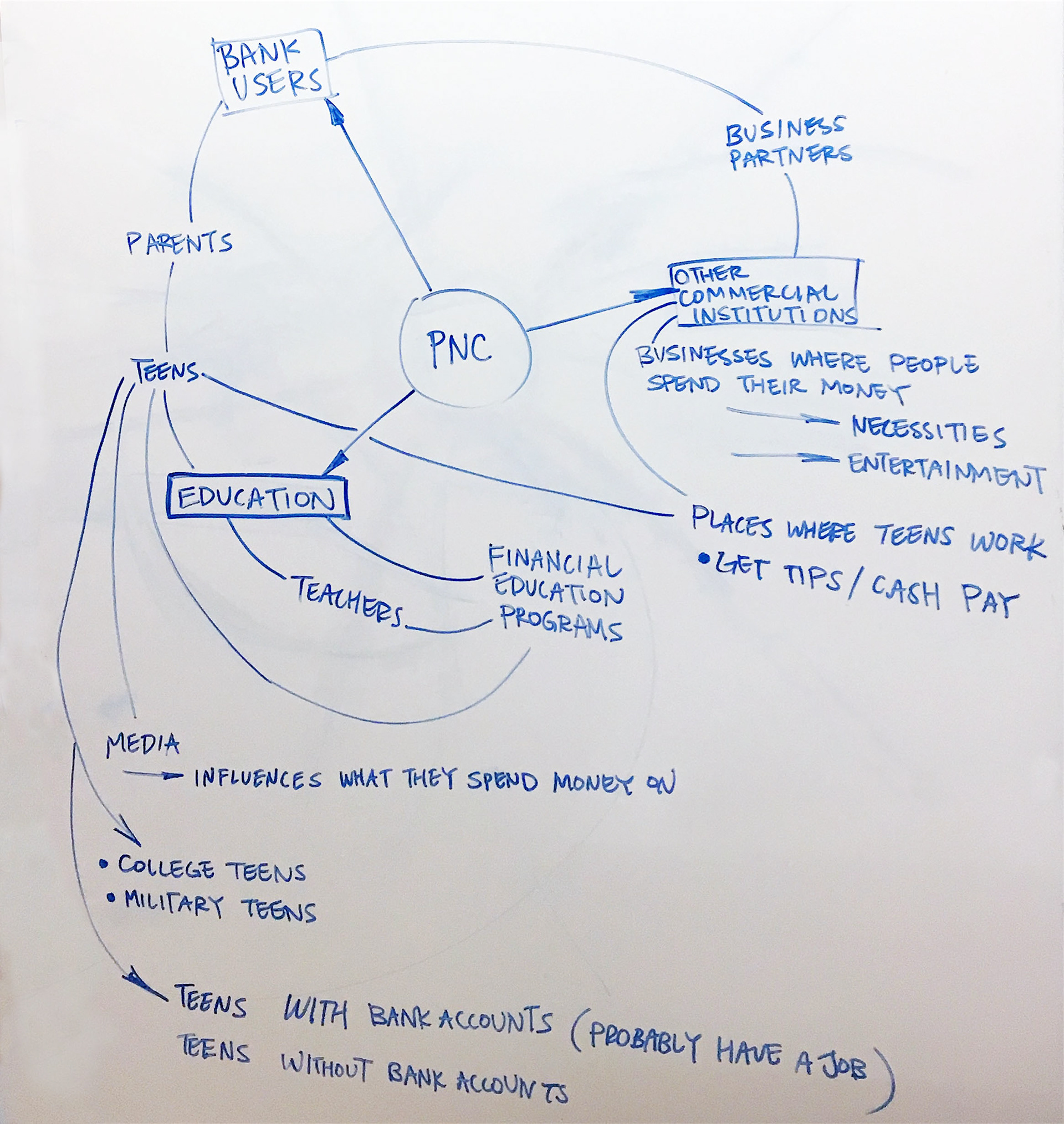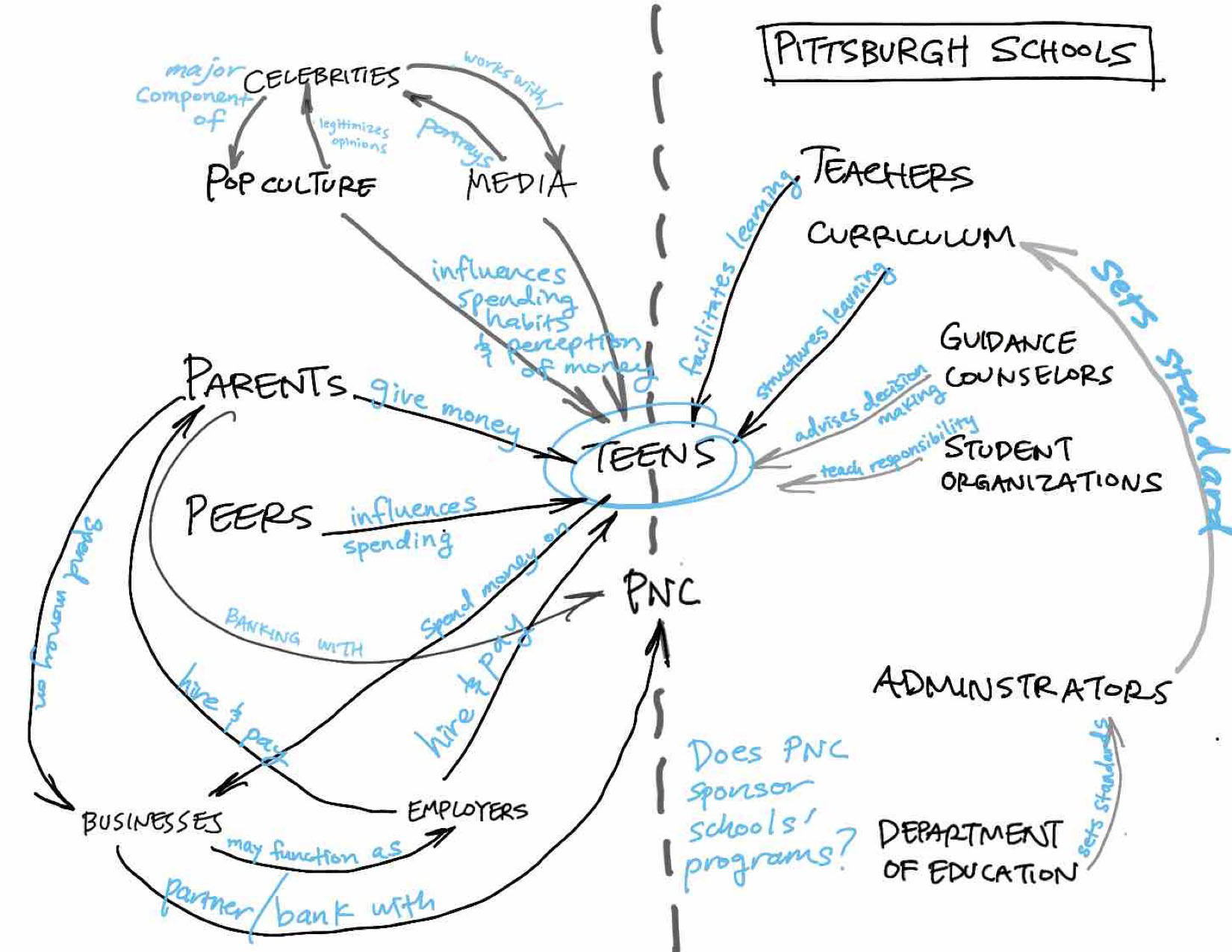 Personas //
Our team brainstormed personas and scenarios we wanted to design this service for. Our personas include two students, a parent, and a teacher.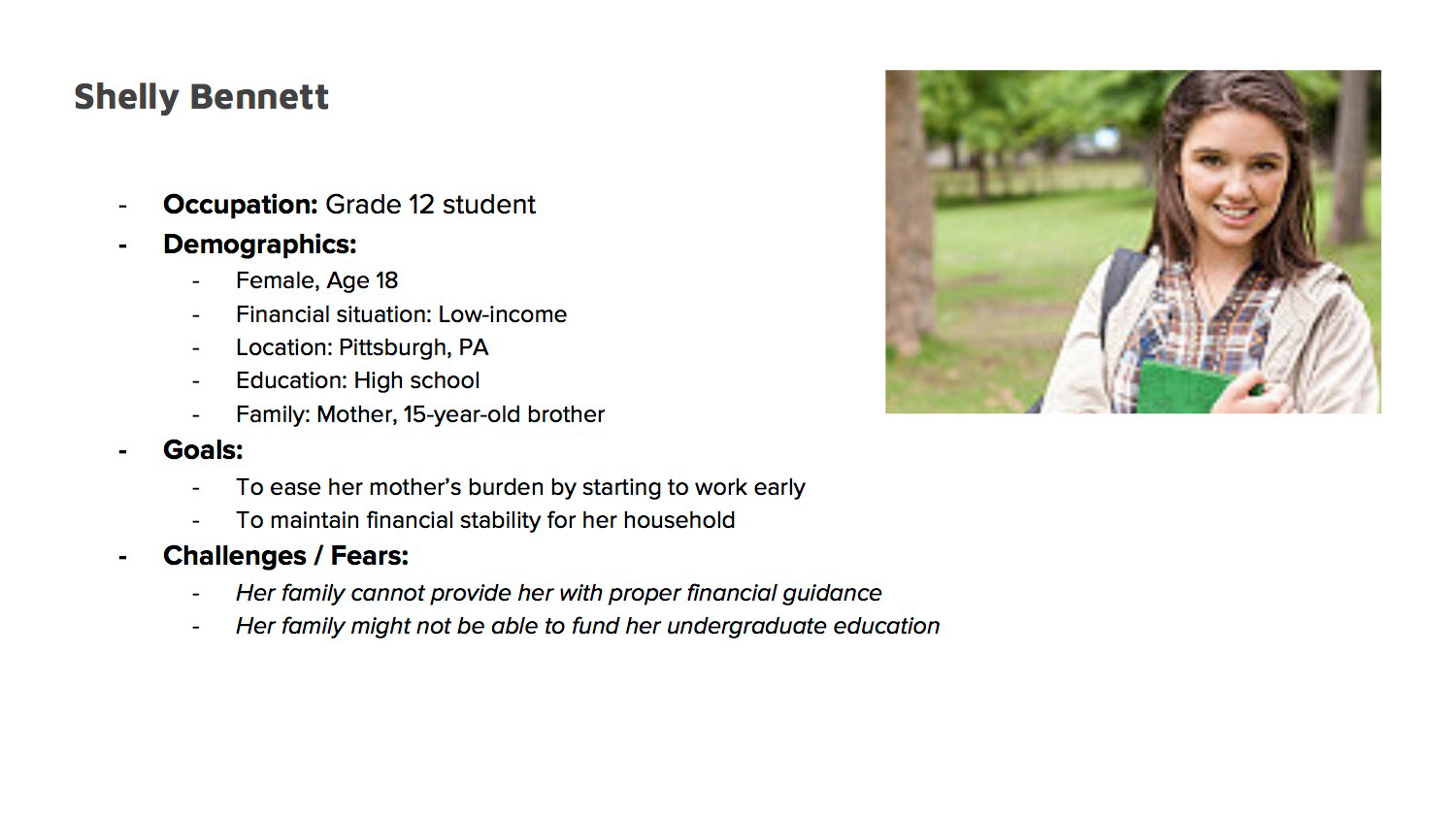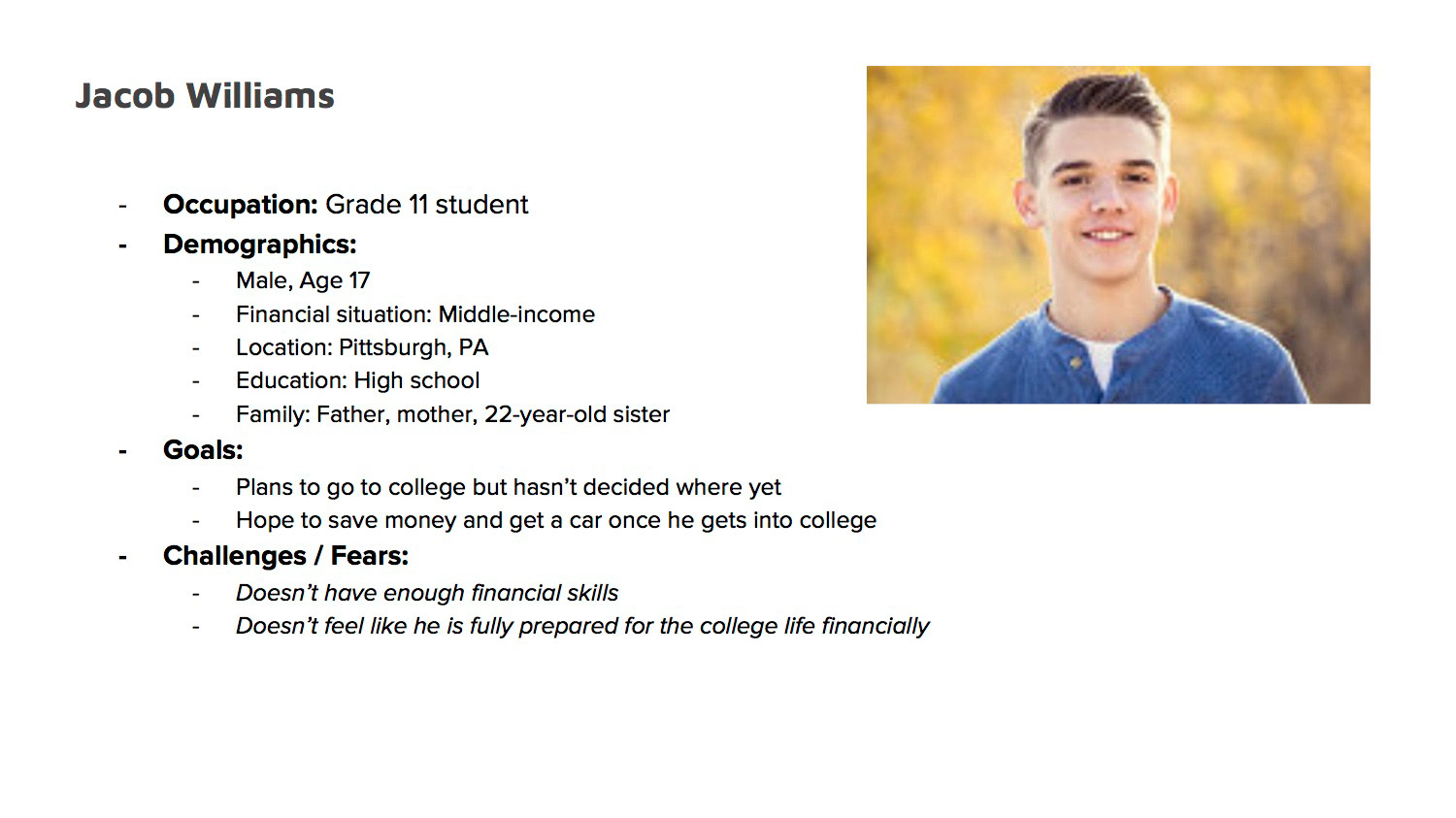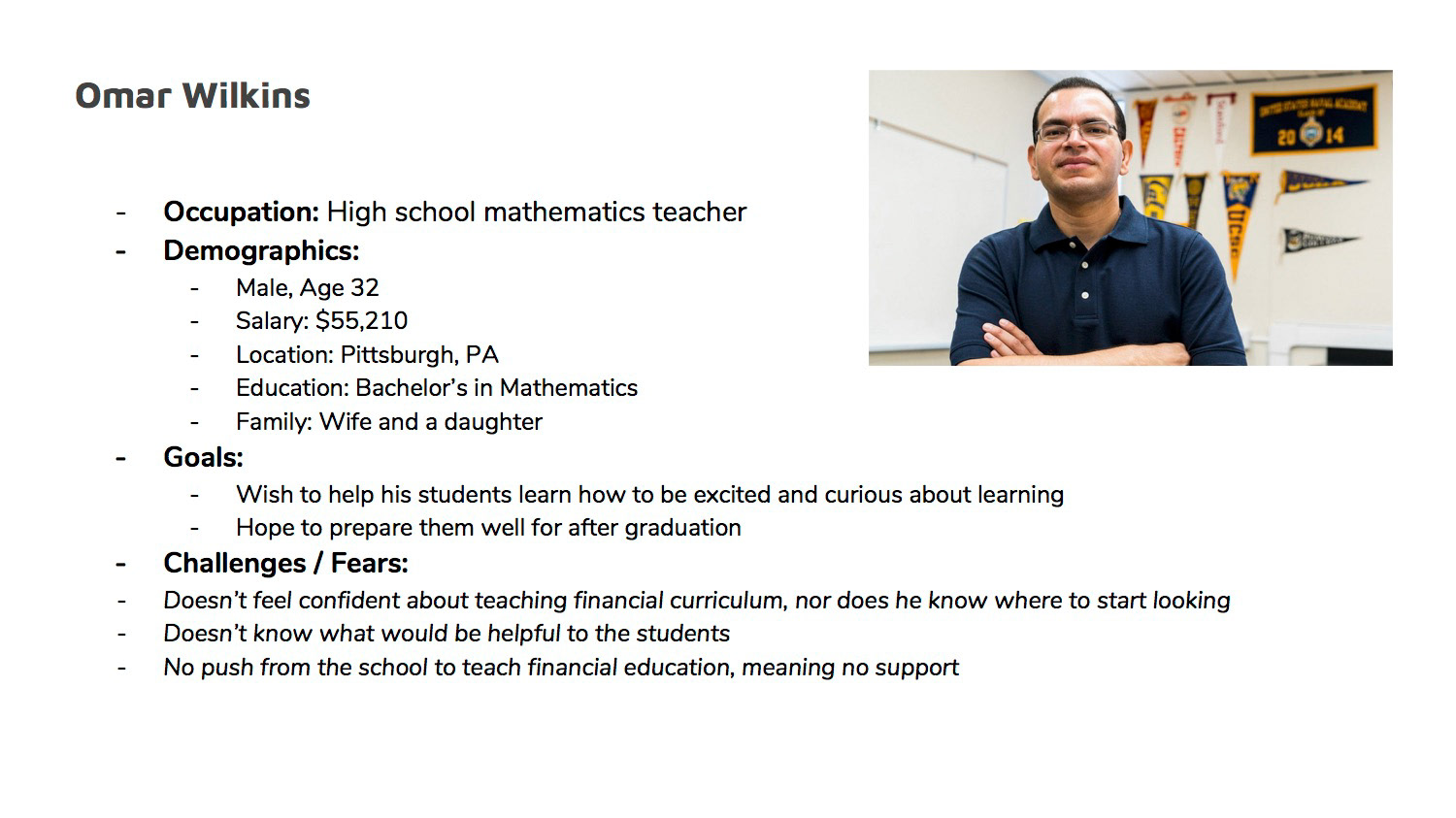 Concept Scenarios //
We brainstormed 31 concepts of possible scenarios and chose the best eight scenarios to refine and illustrate. We then
"speed-dated"
these concepts with suitable interviewees; we read the scenarios to them and asked them what they thought with leading questions to guide the conversations without pointing them to certain answers.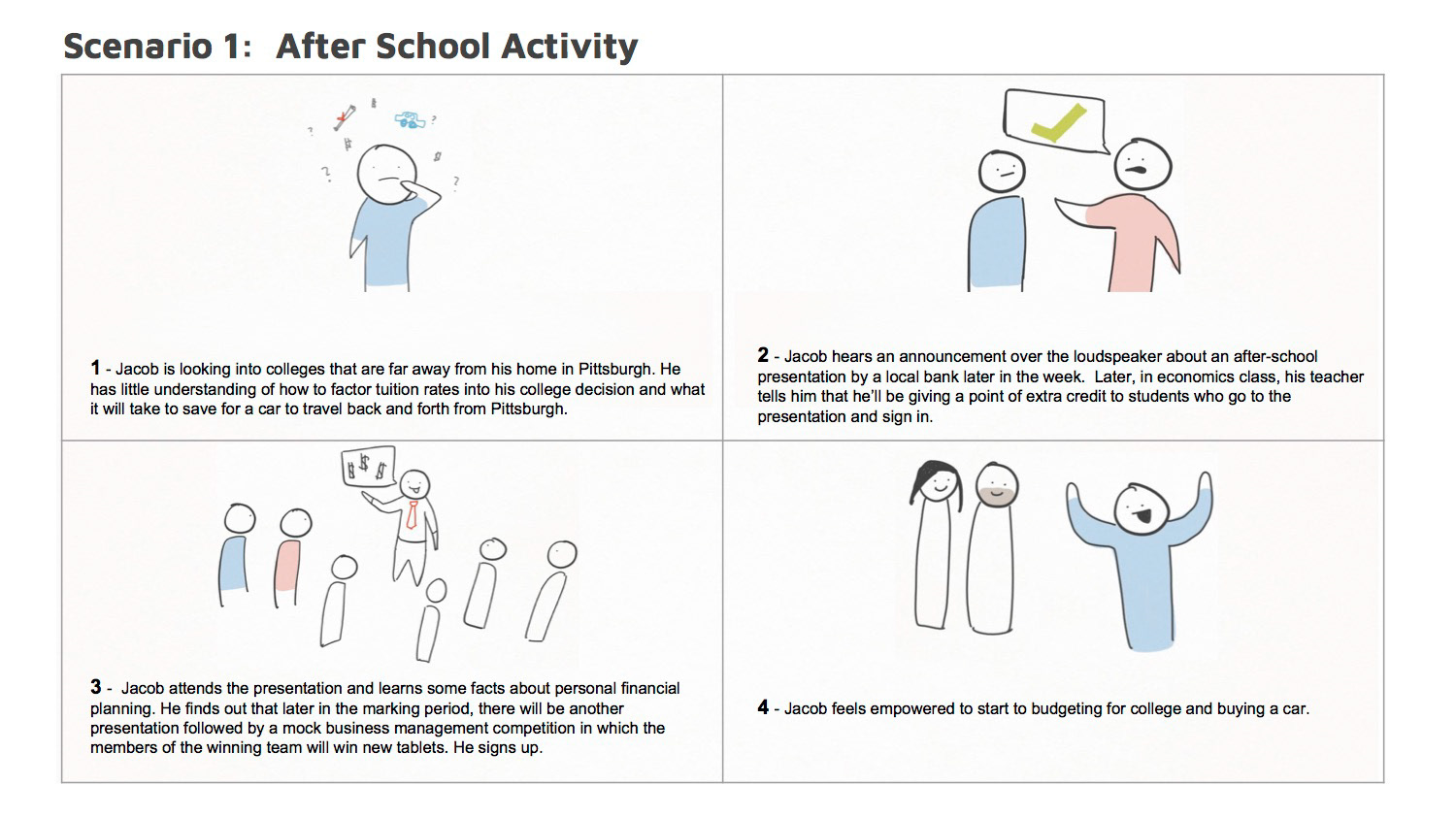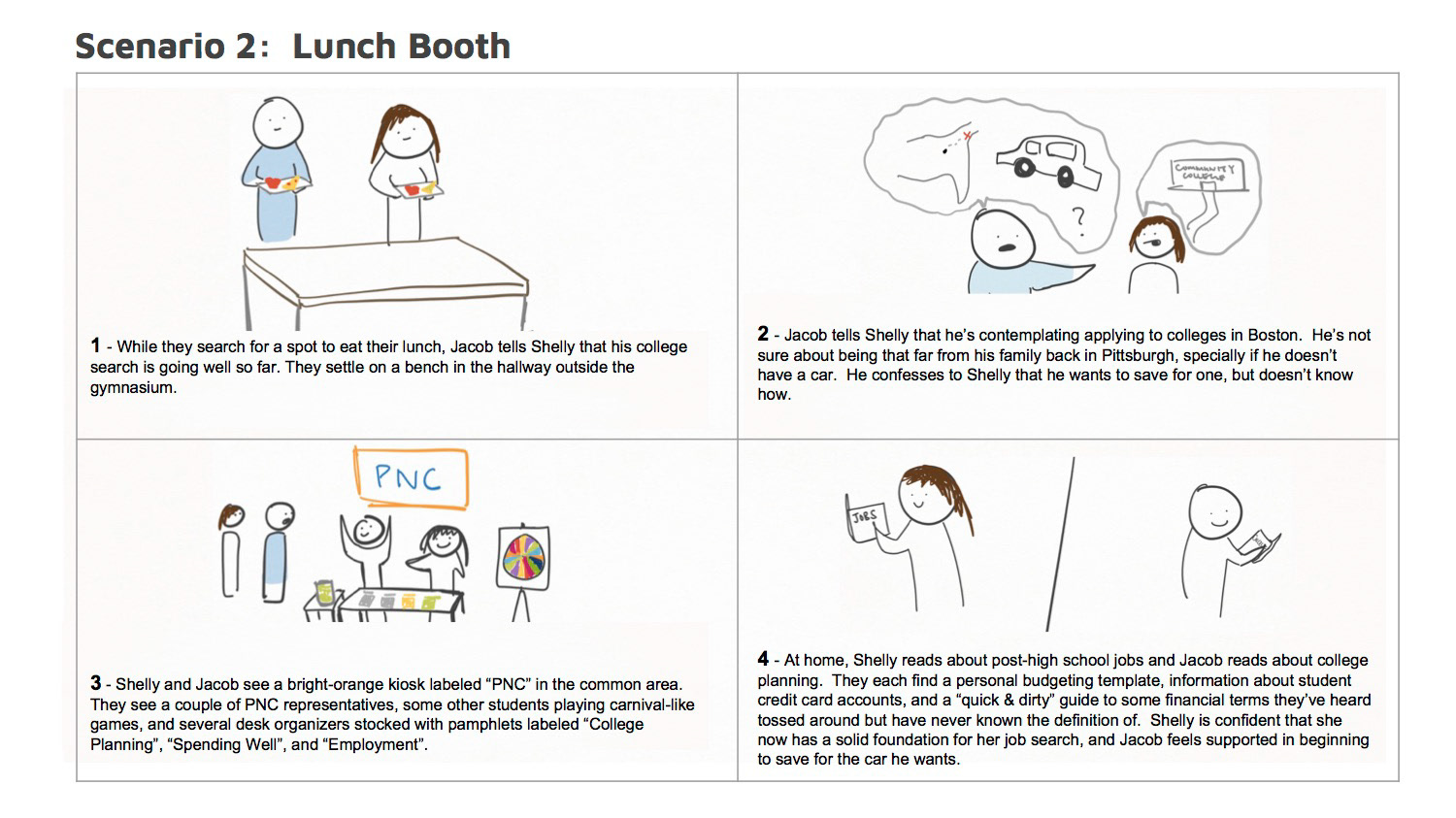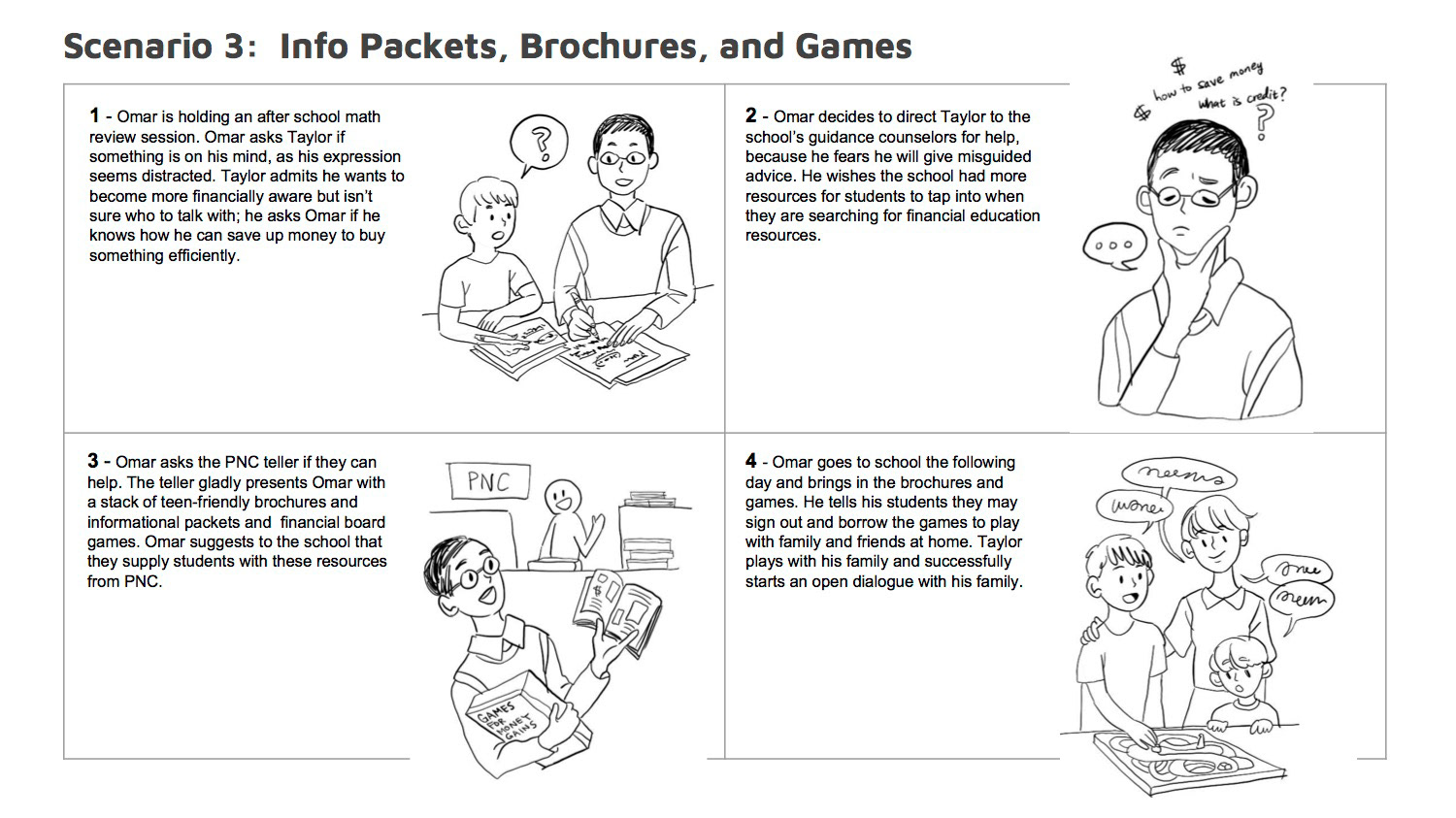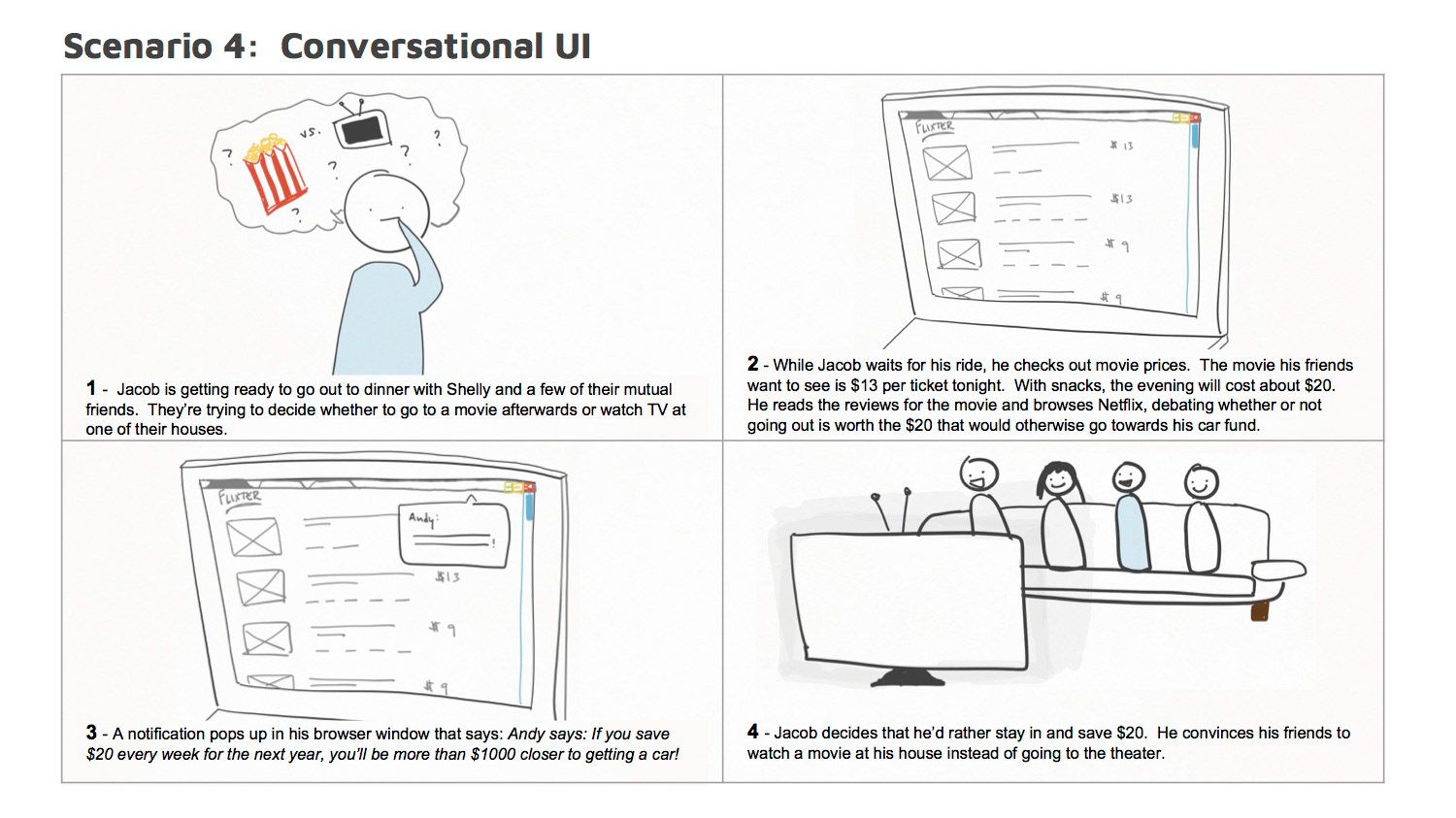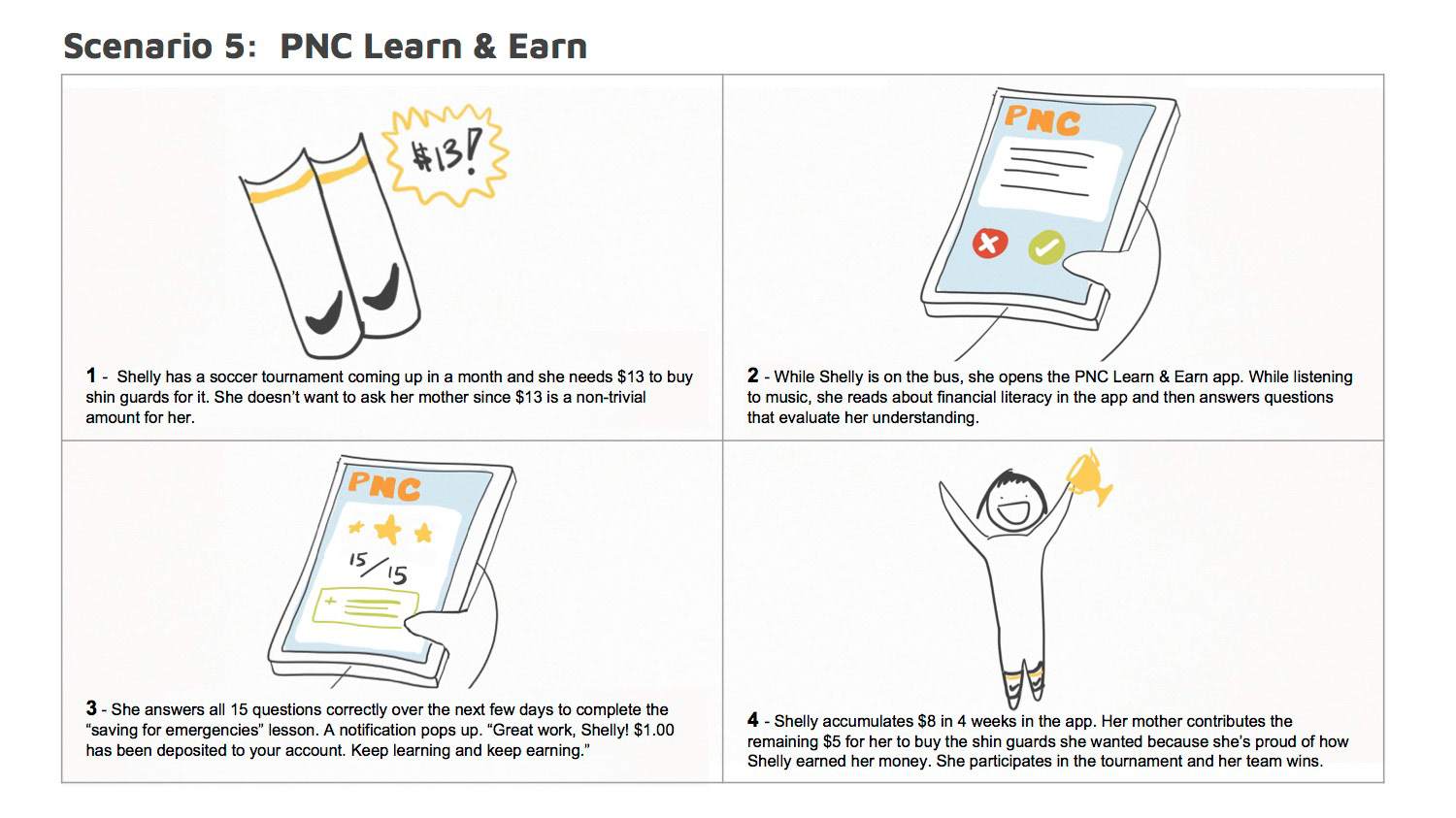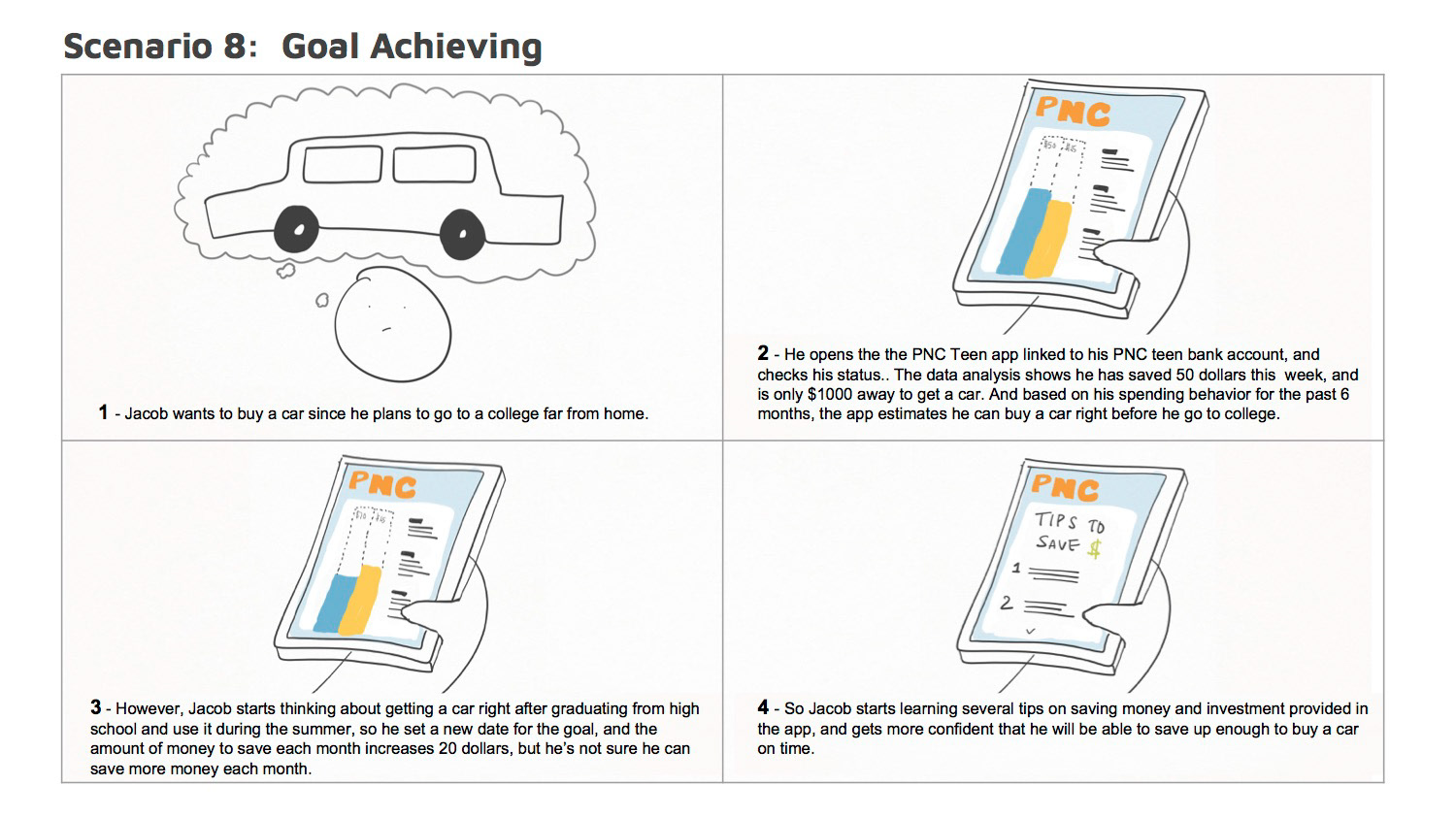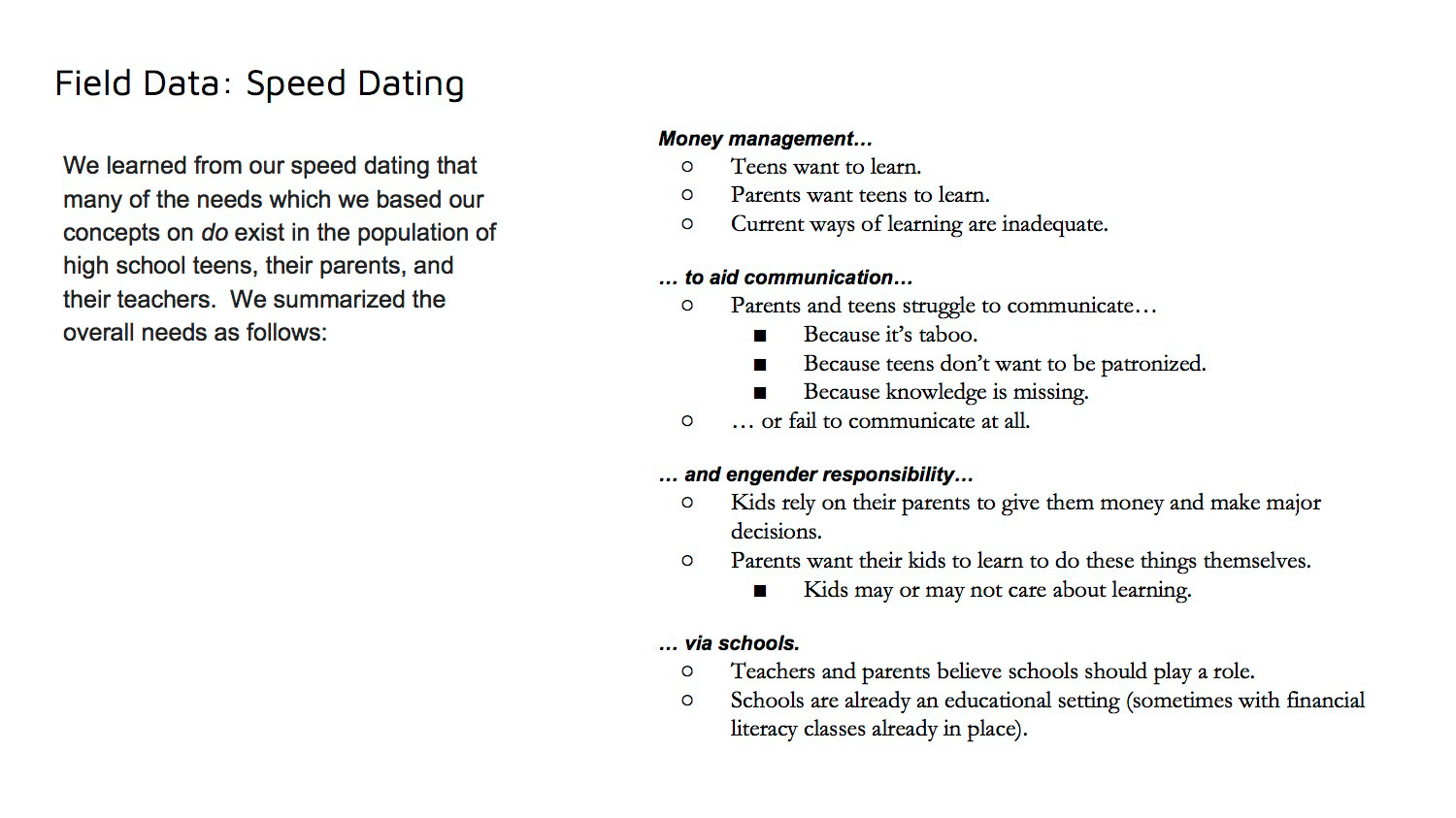 Over the course of one year, EduPortal guides students through a series of financial education modules and activities that educate them about the "real-world" financial issues they may encounter after graduating from high school. We modeled the idea as a service blueprint and developed mockups and sample activiti

es.