From June 2018 -- August 2018, I was a Research Assistant for the Moon Arts Project, and worked with the guidance of Carnegie Mellon professors Mark Baskinger, Dylan Vitone, and Matt Zywica. My role was to design visual aids that welcome newcomers to the MoonArk.
The Moon Arts Project is aiming to send a small museum, called the

MoonArk

, to the moon. Inside the MoonArk are poetic samples of humanity, all from a variety of narratives from around the world. Learn more about it at http://moonarts.org
Final Poster Deliverables
There are four chambers inside the MoonArk, with overlapping yet different themes. For the final deliverables of my research, I designed four posters for the four chambers. 
<INSERT ballpoint sketches, black and white ink drawings, all the sketchbook stuff. leuchturm sketches too. procreate MoonArk general theme drawing.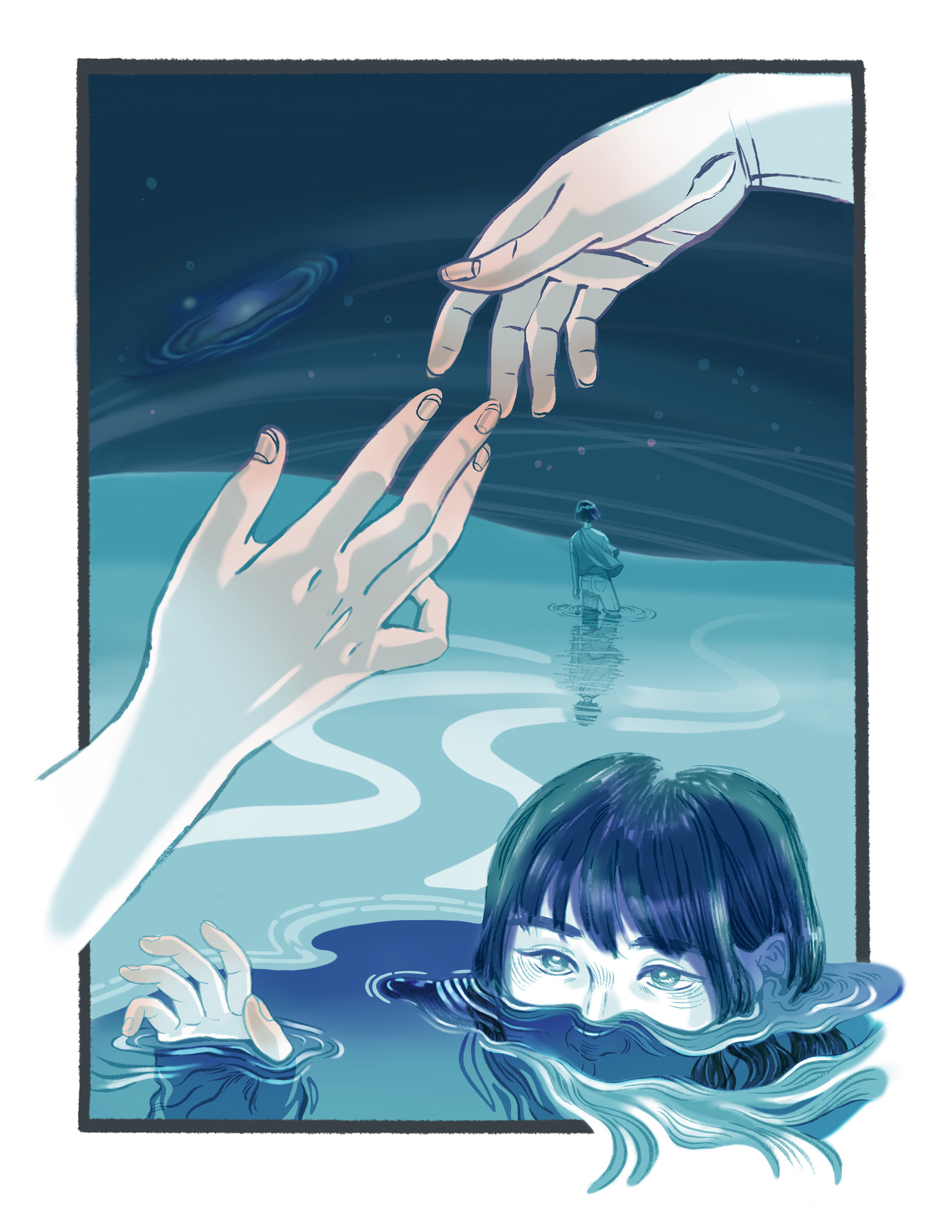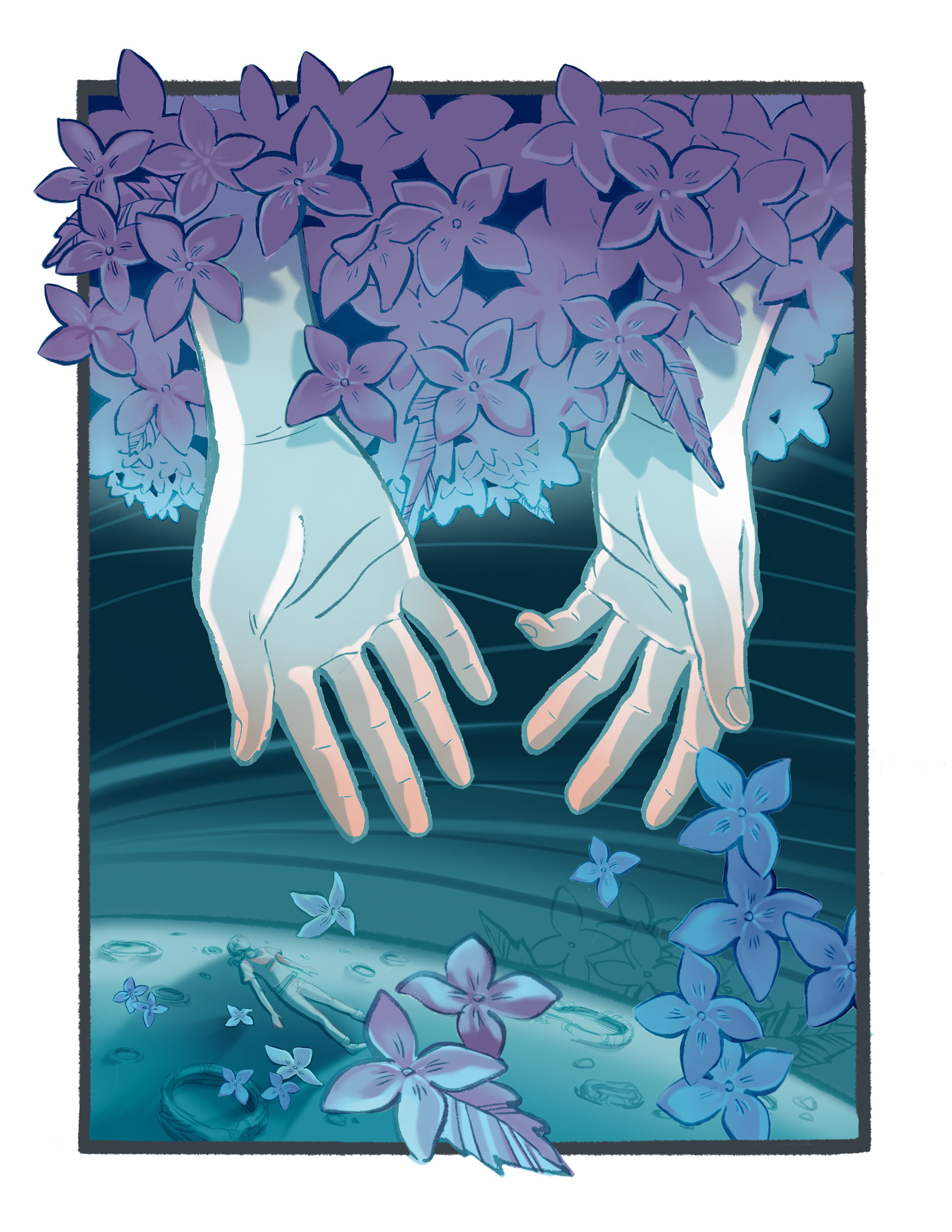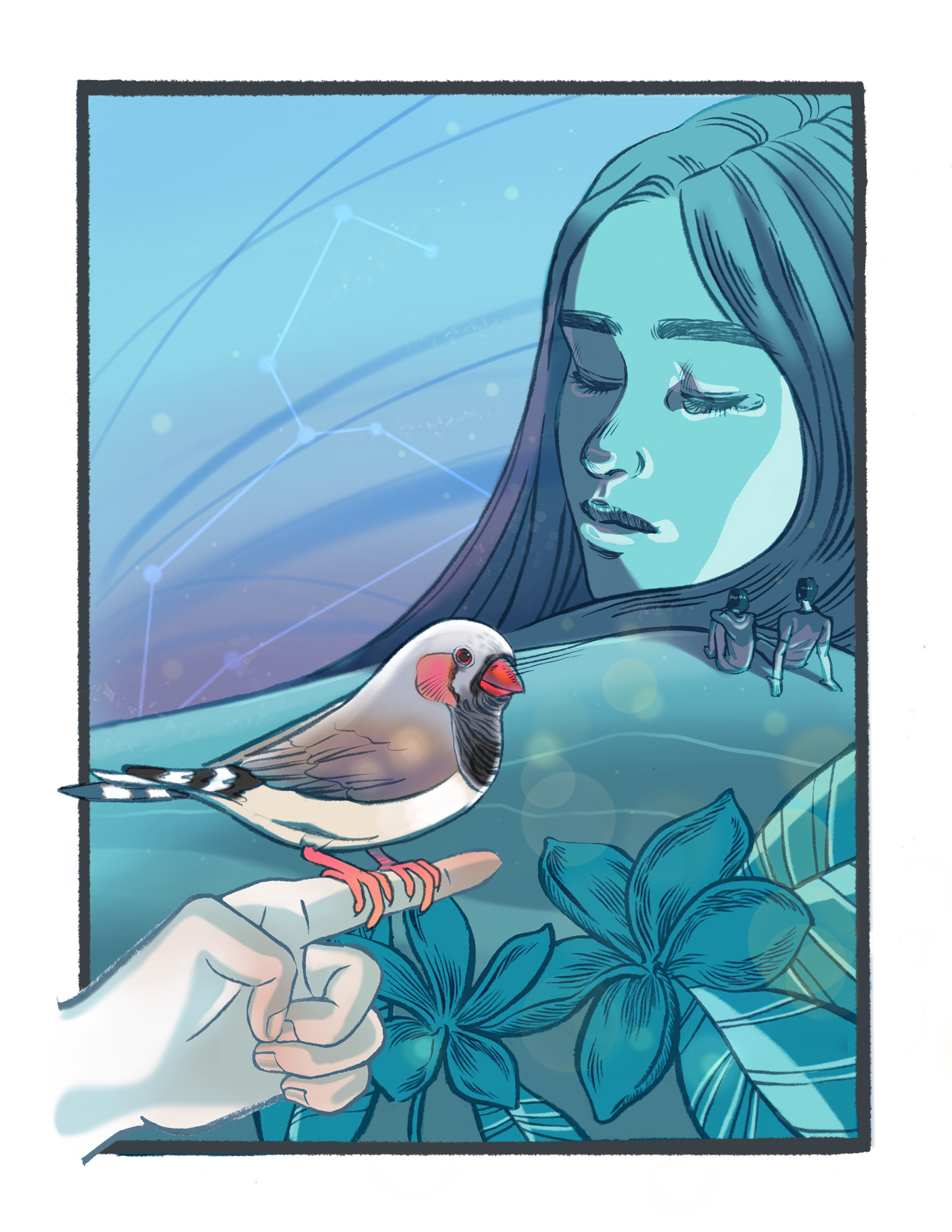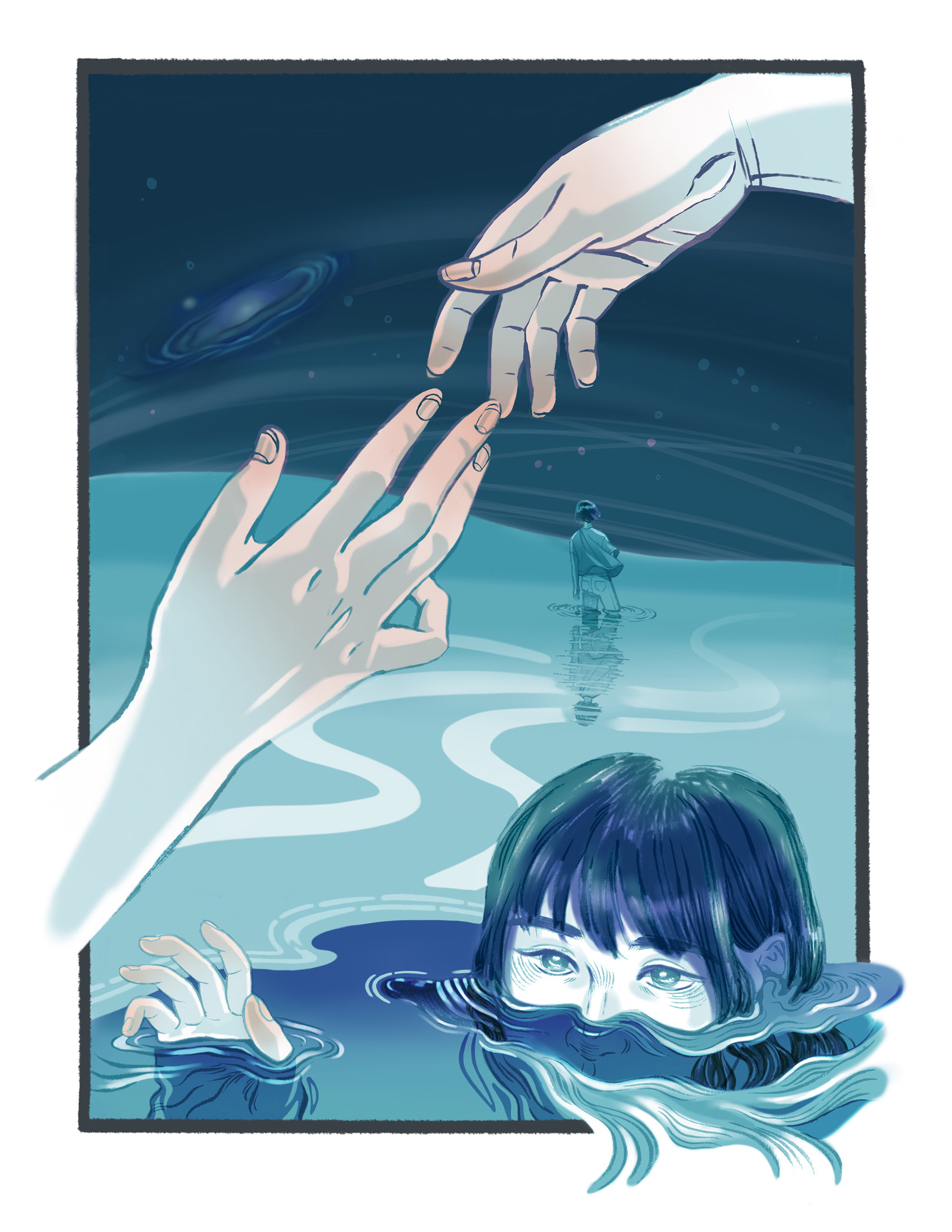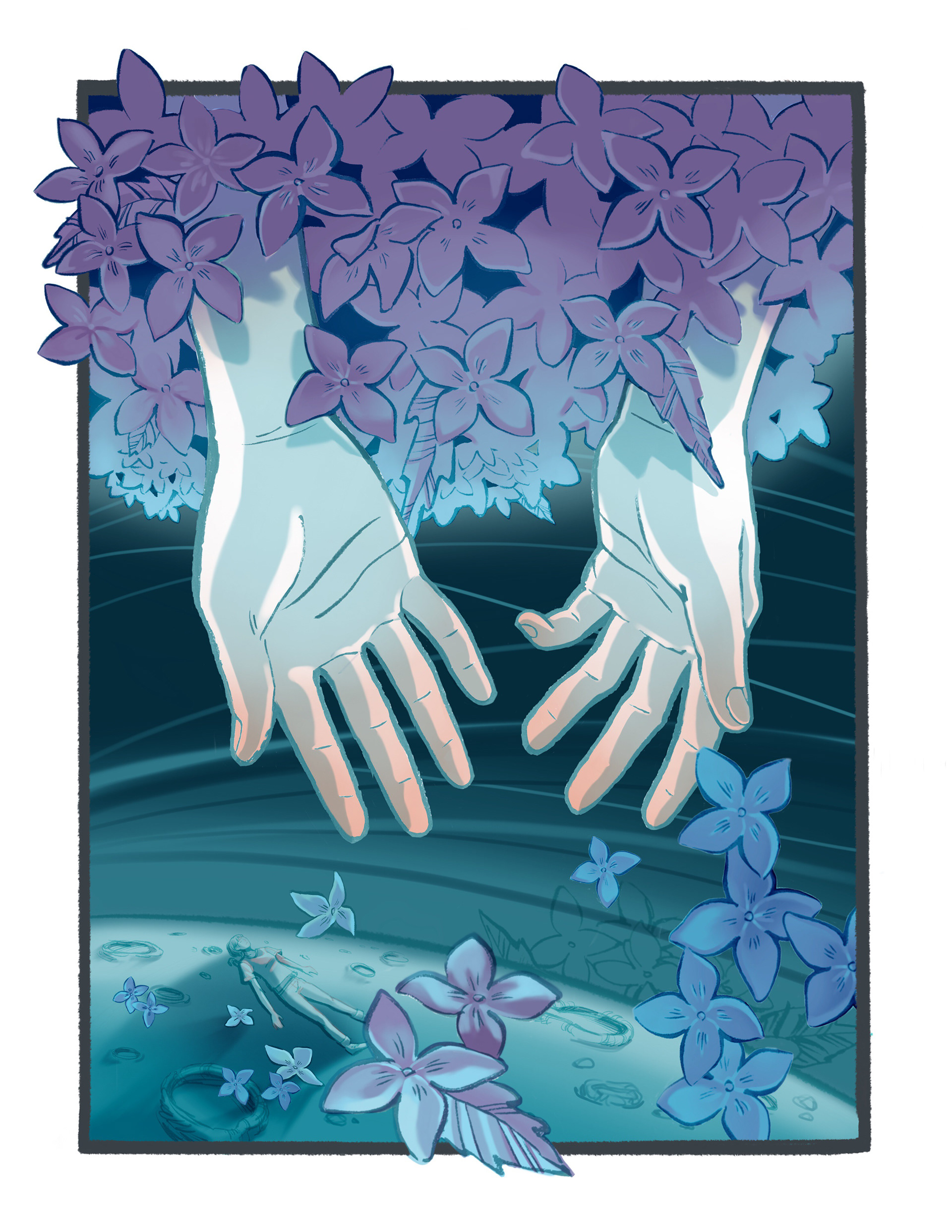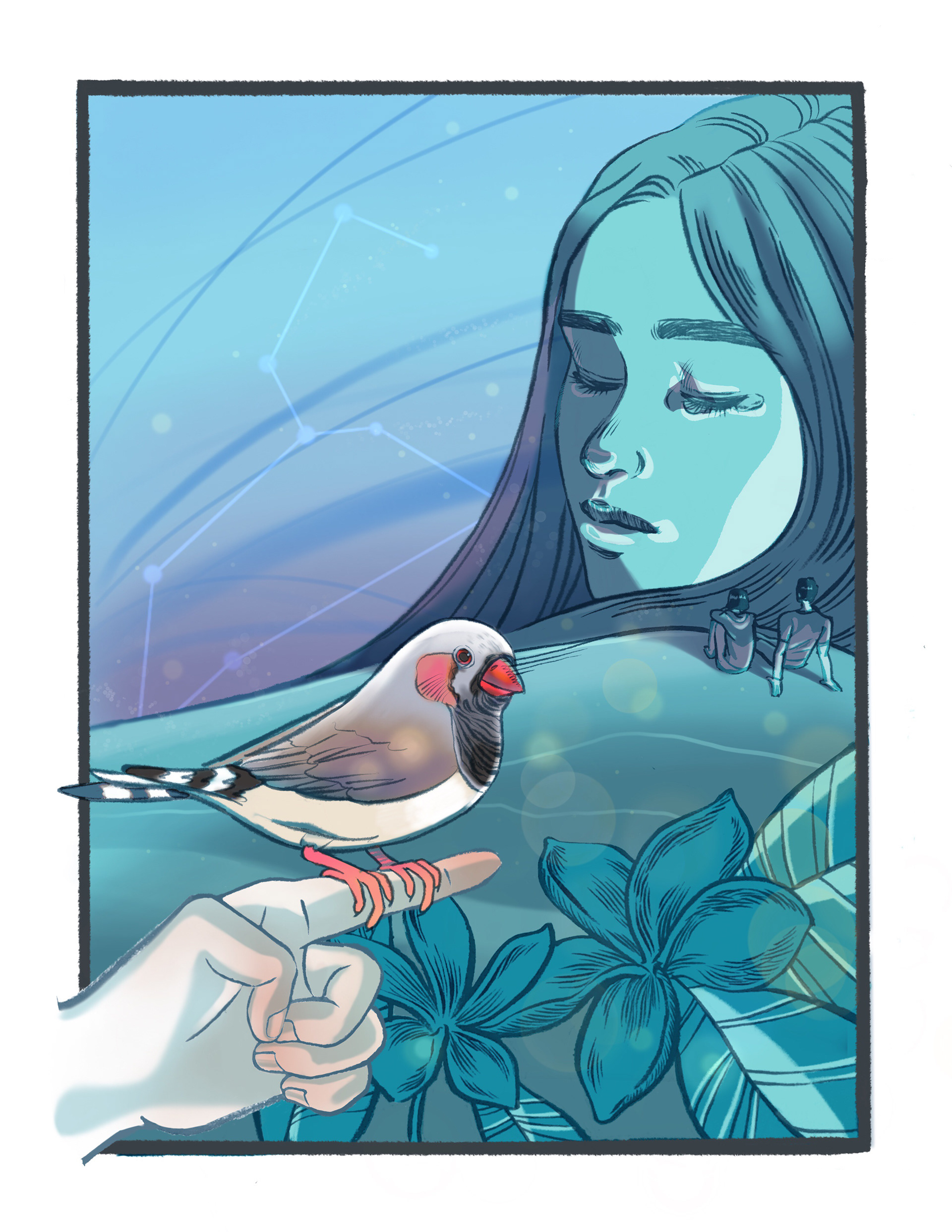 I learned firsthand that representing a project as meta and abstract as this requires visuals that feel equally as ephemeral and dreamlike.
Initial Research: Discovering the MoonArk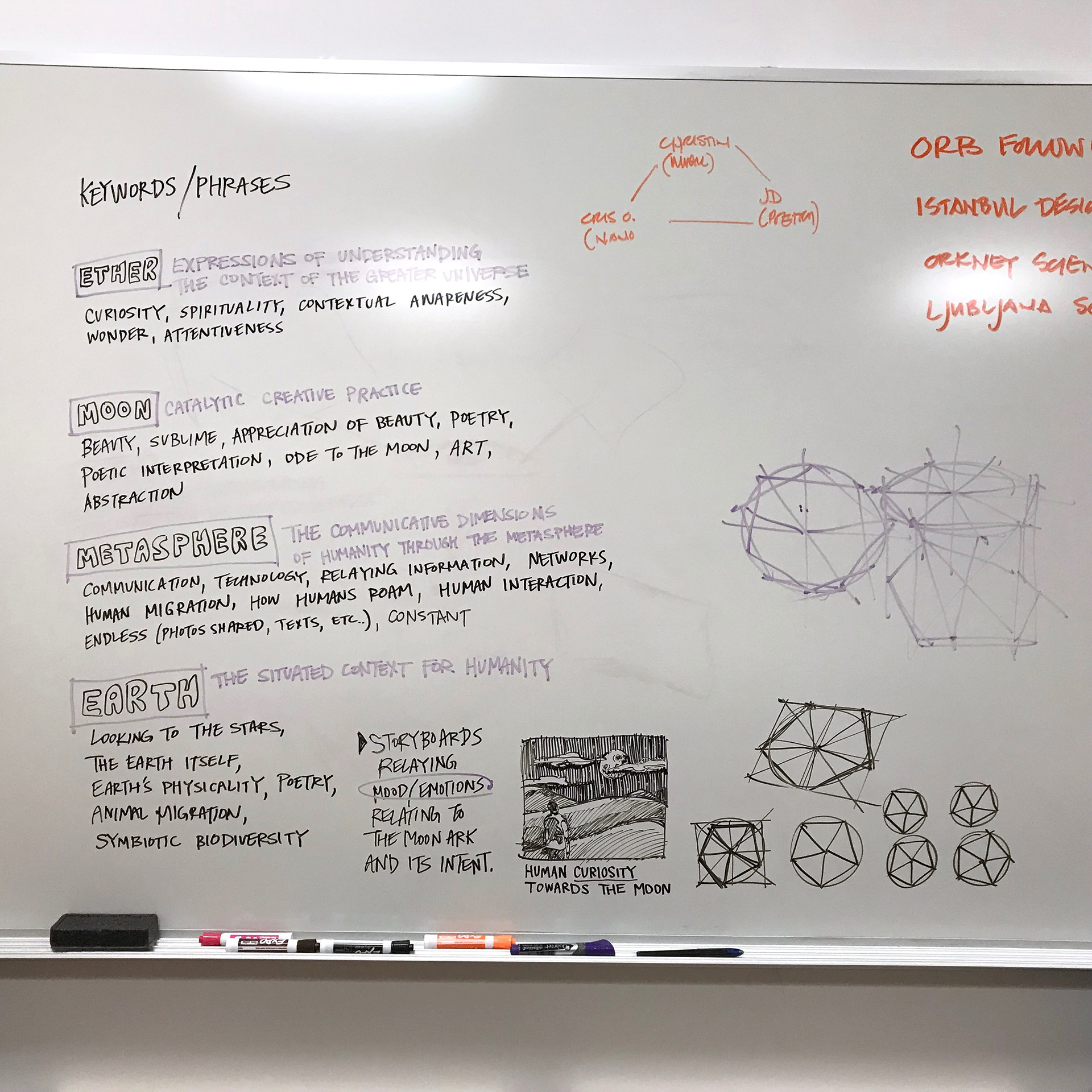 After learning about the goals of the Moon Arts team and its MoonArk, I did some word research. I brainstormed keywords/phrases appropriate for its poetic themes and character. The next step was to do some

visual research

and experimental sketching.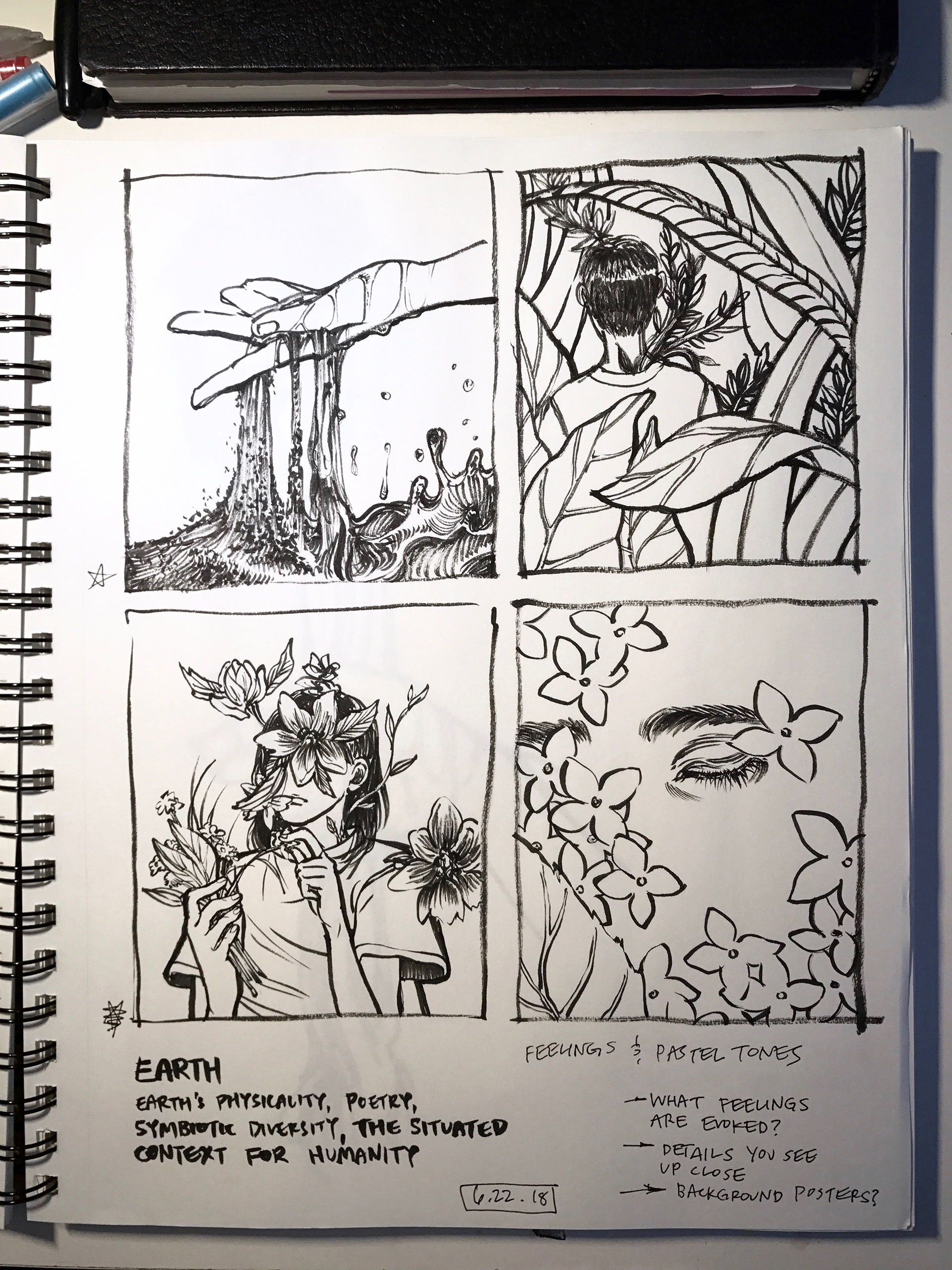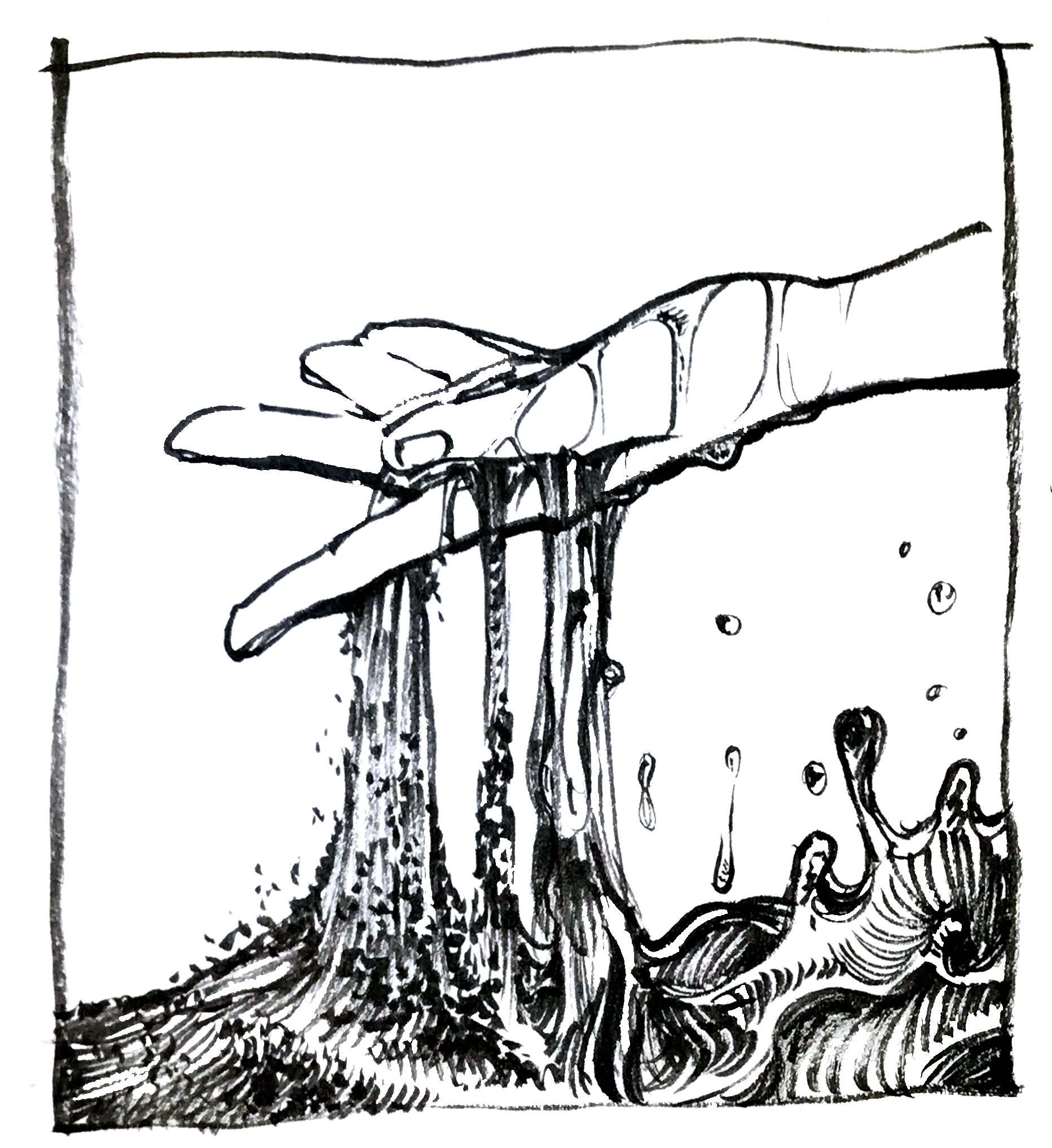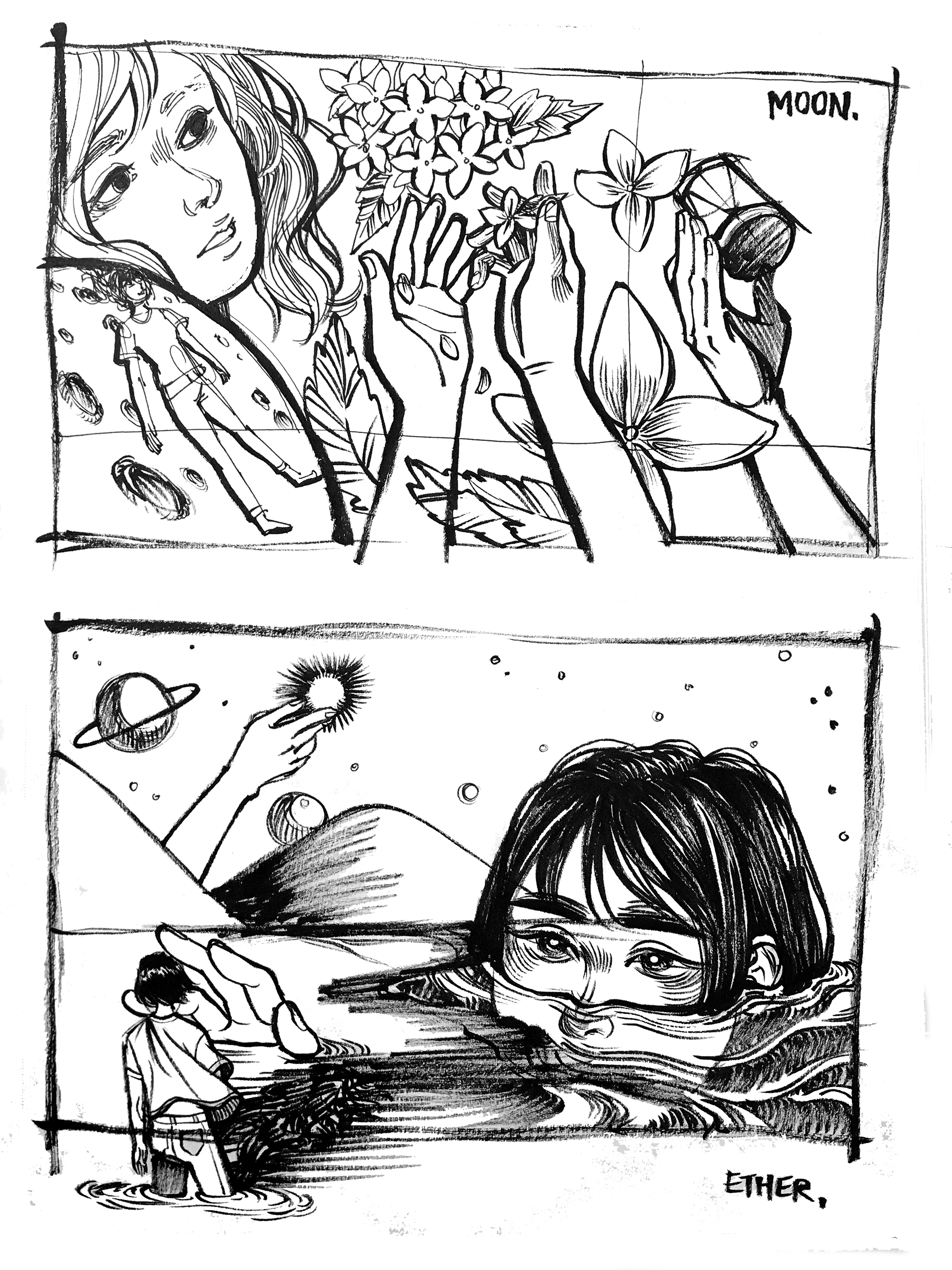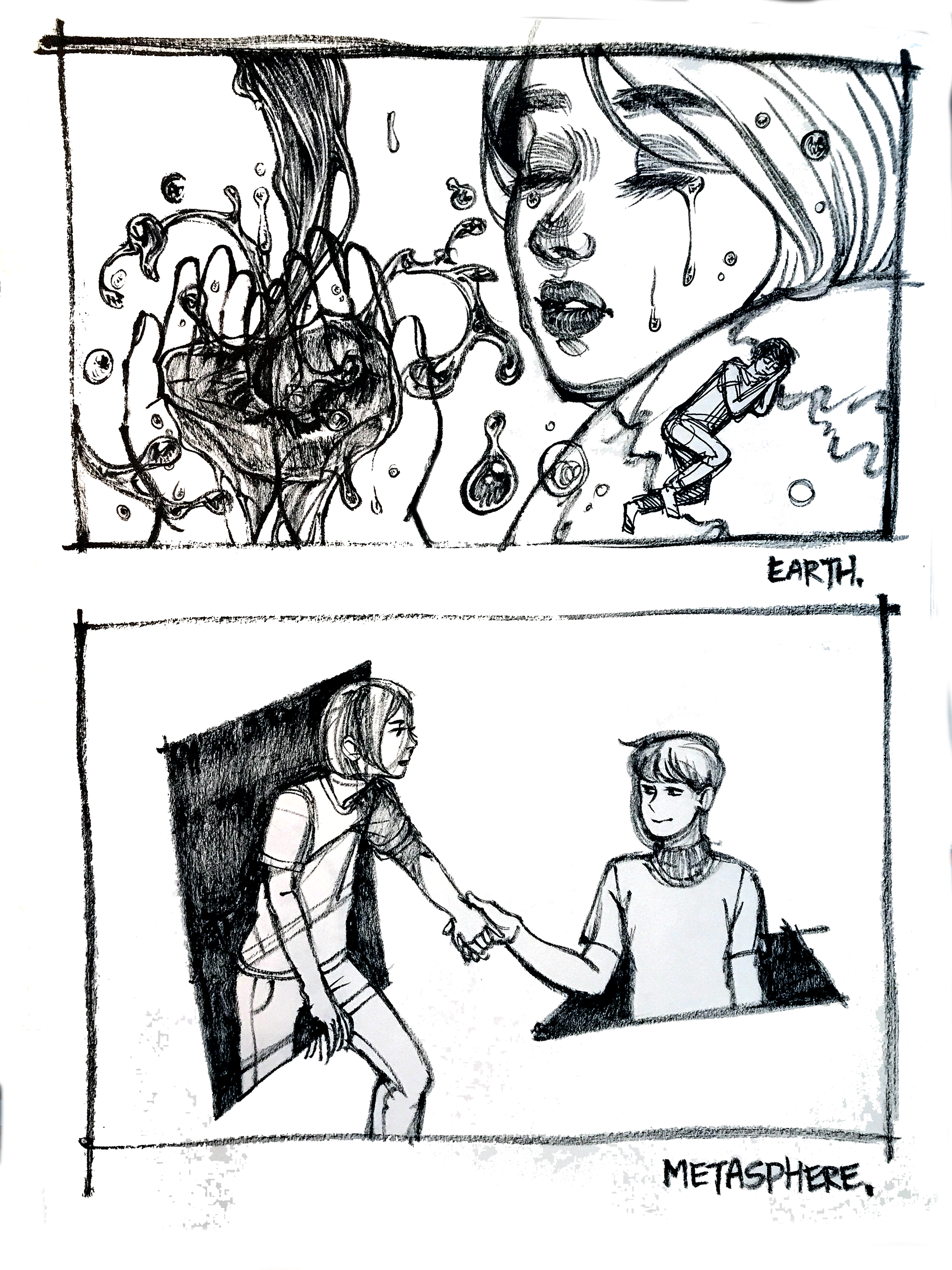 While the mark-making was important, so was color. To break out of my default drawing style, I started playing with color and shape. By stepping away from black and white lines, some images felt softer than the bold ink drawings and cartoonish pen drawings.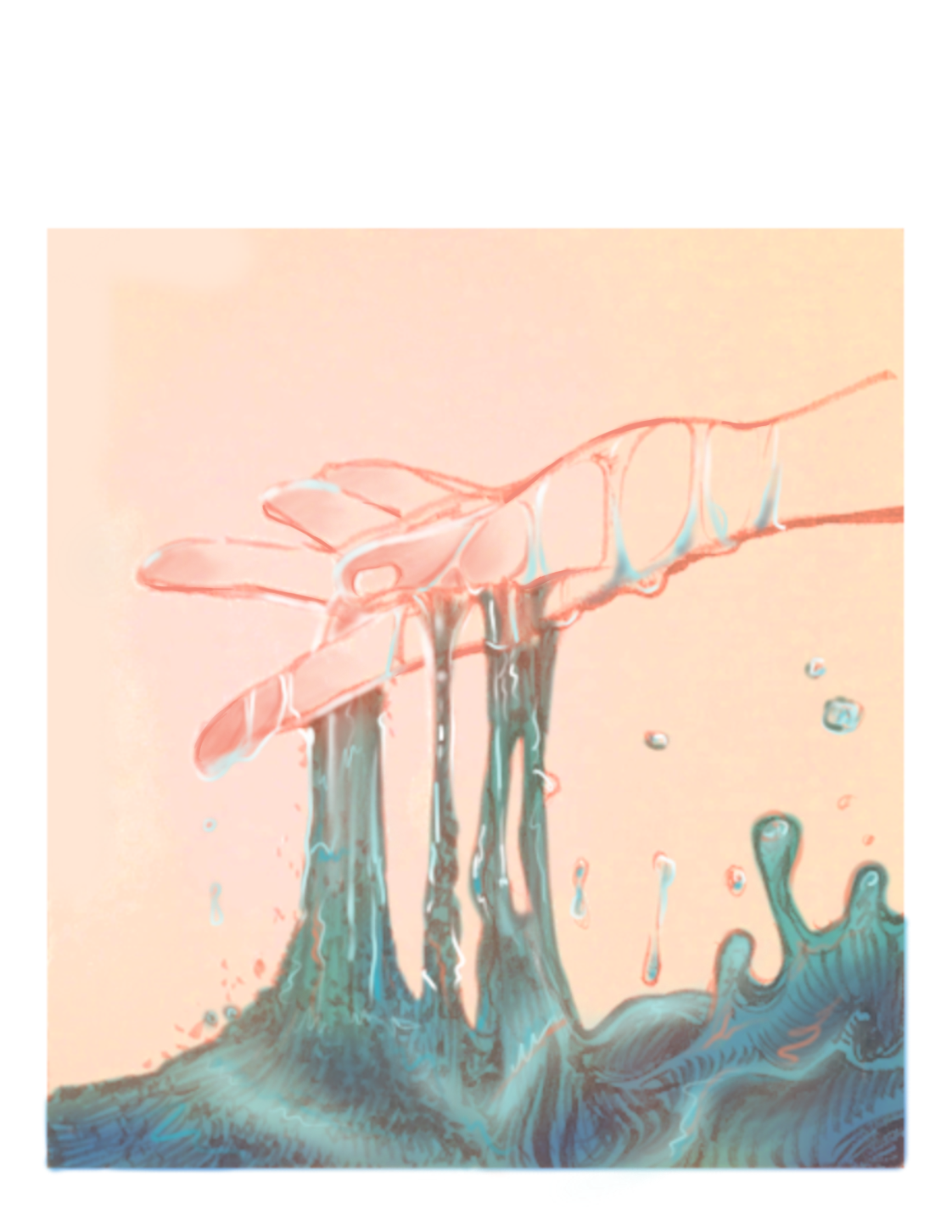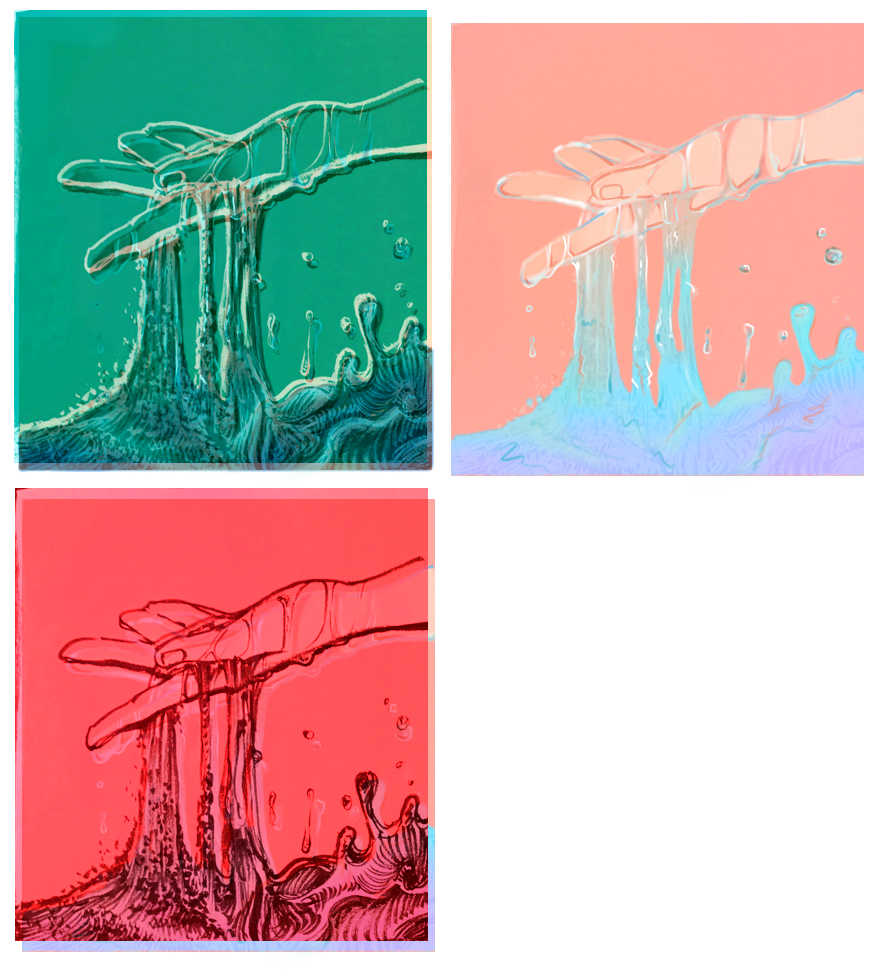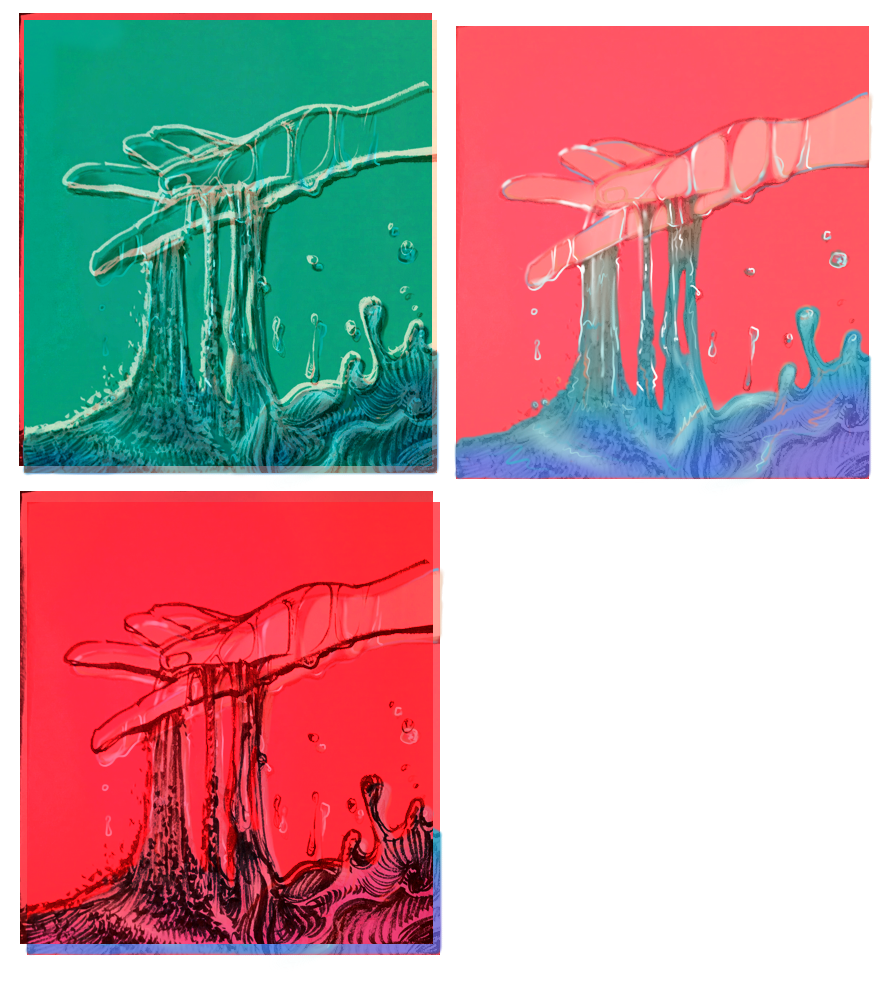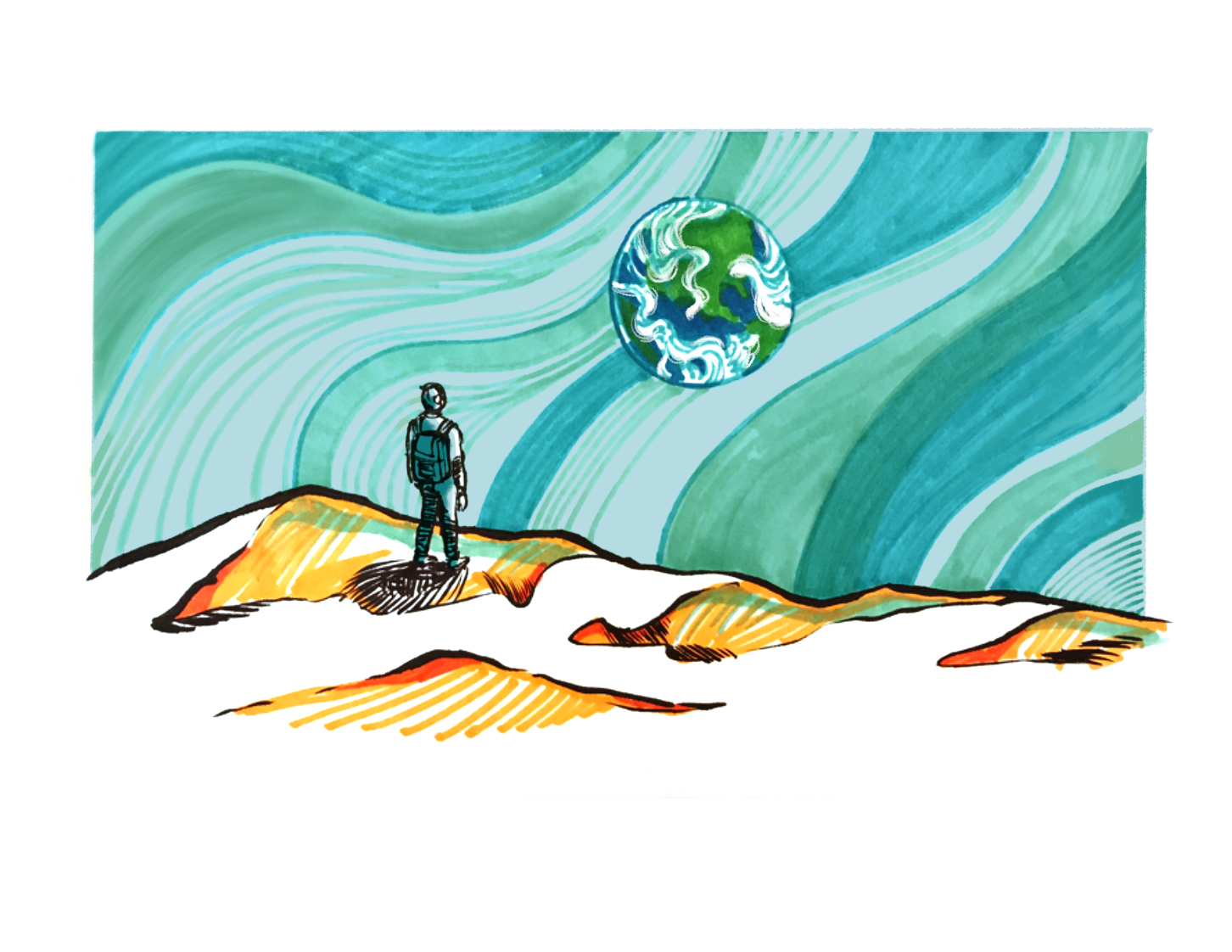 I practiced ex

perimenting with color schemes and the different moods they can invoke. I started off brainstorming initial illustrations with ballpoint pen, brush pen, and colored pencil, which helped me to define and approach the specific style that would suit the spirit of the MoonArk.
After I sketched the initial poster to relay the general character and mood of the MoonArk, I started playing with visual depth, contrast, and assimilation as I moved forward. Rather than flat collages, I tried to design visual environments that carried depth through composite imagery.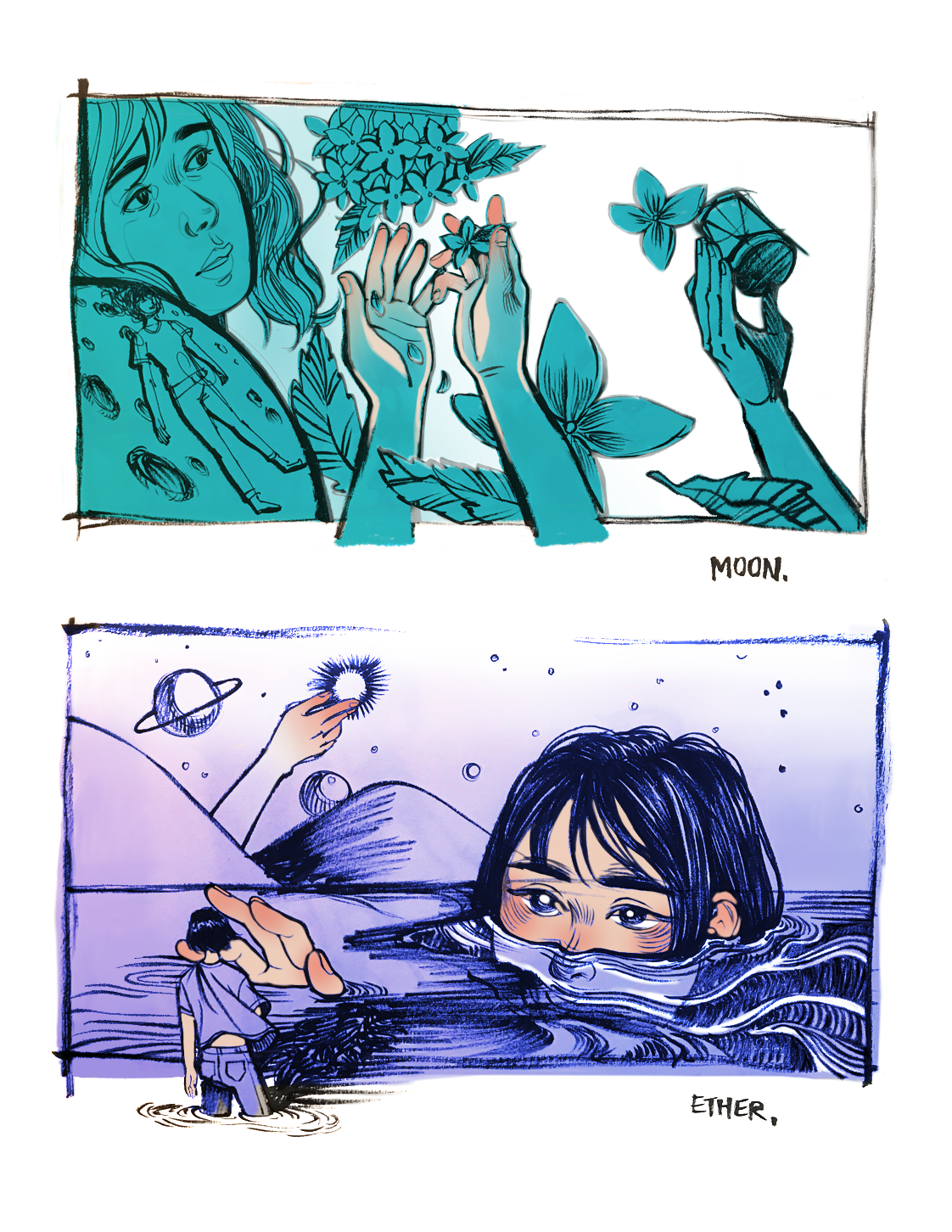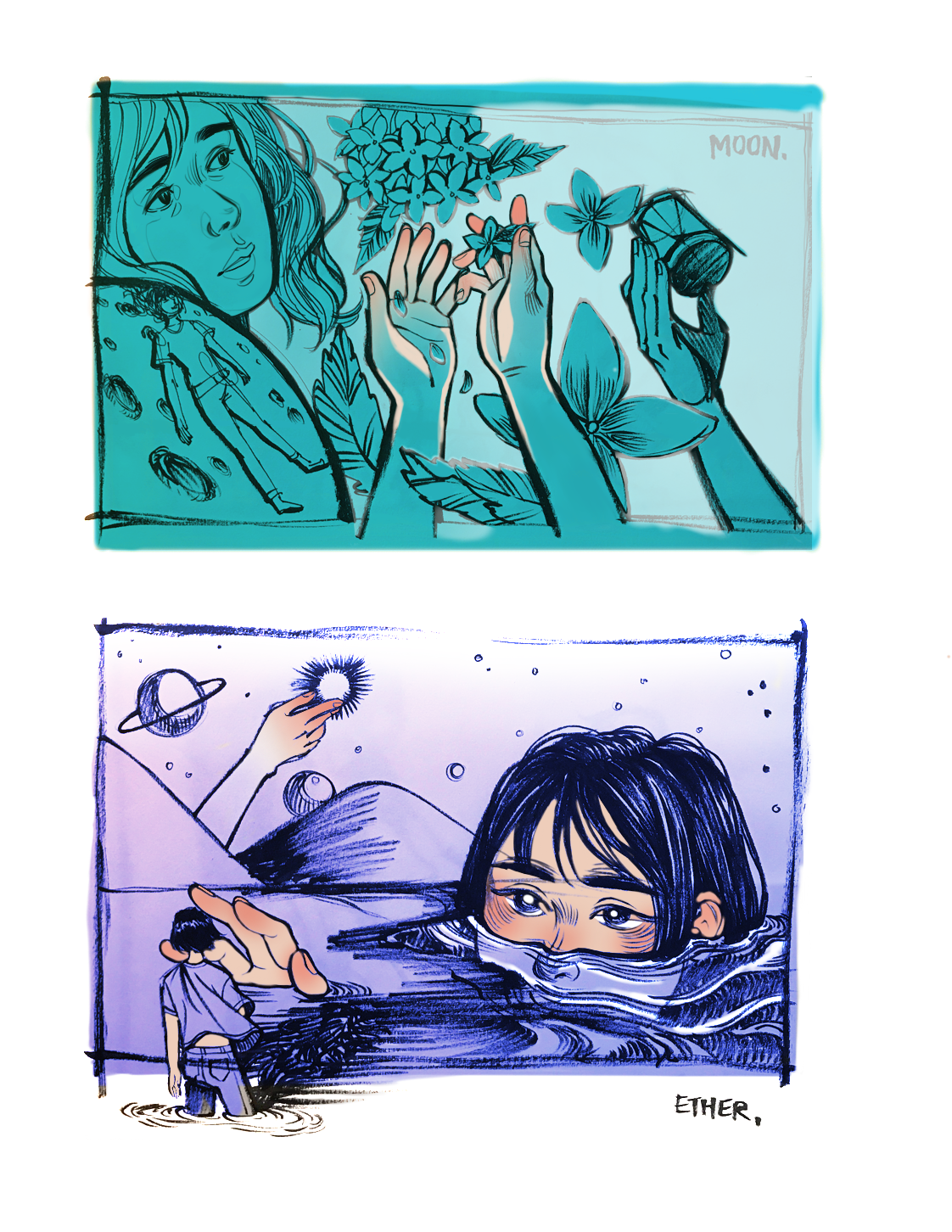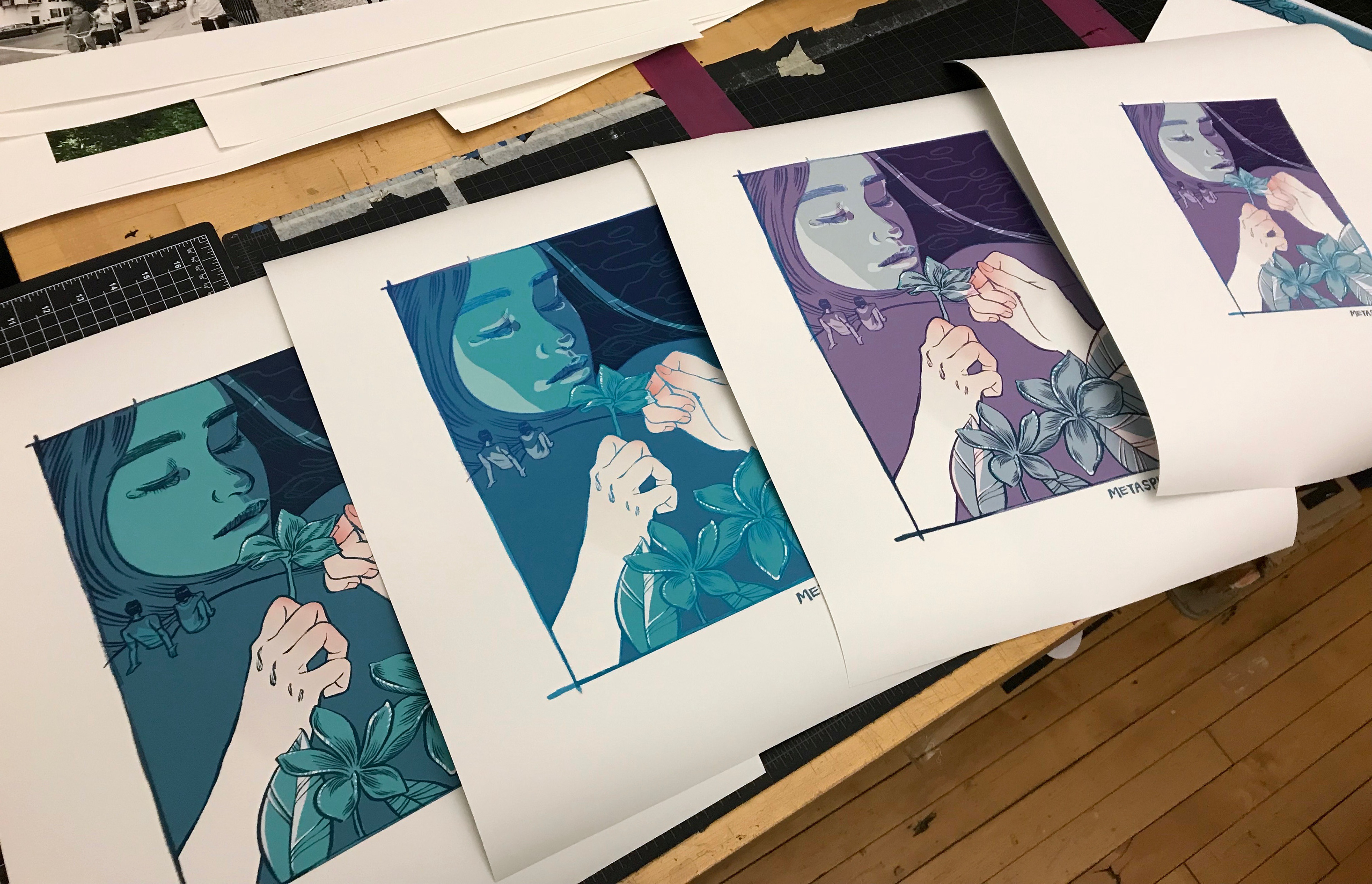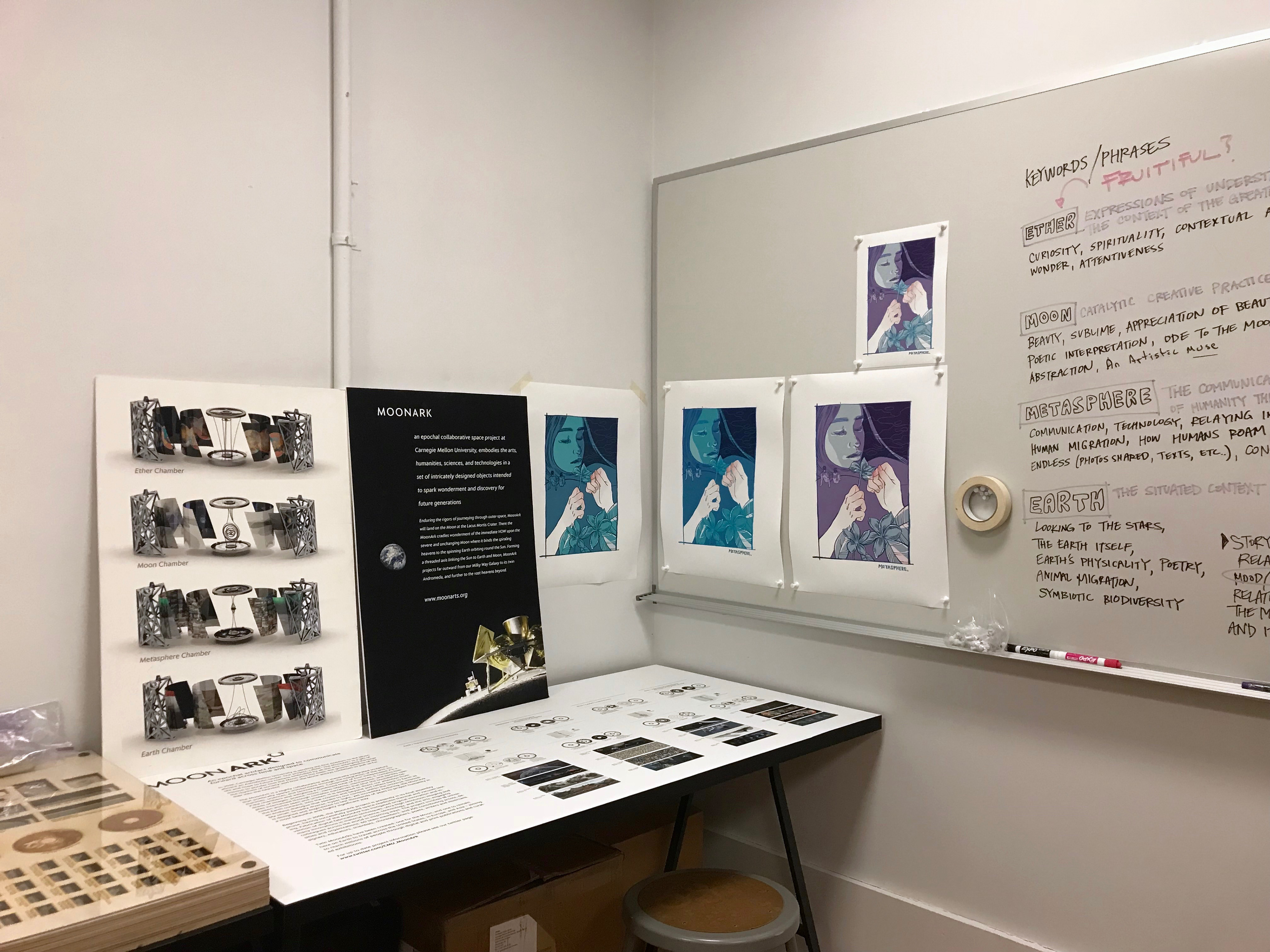 Rearranging the "Moon Room" and pinning up some prints of the in-process visuals.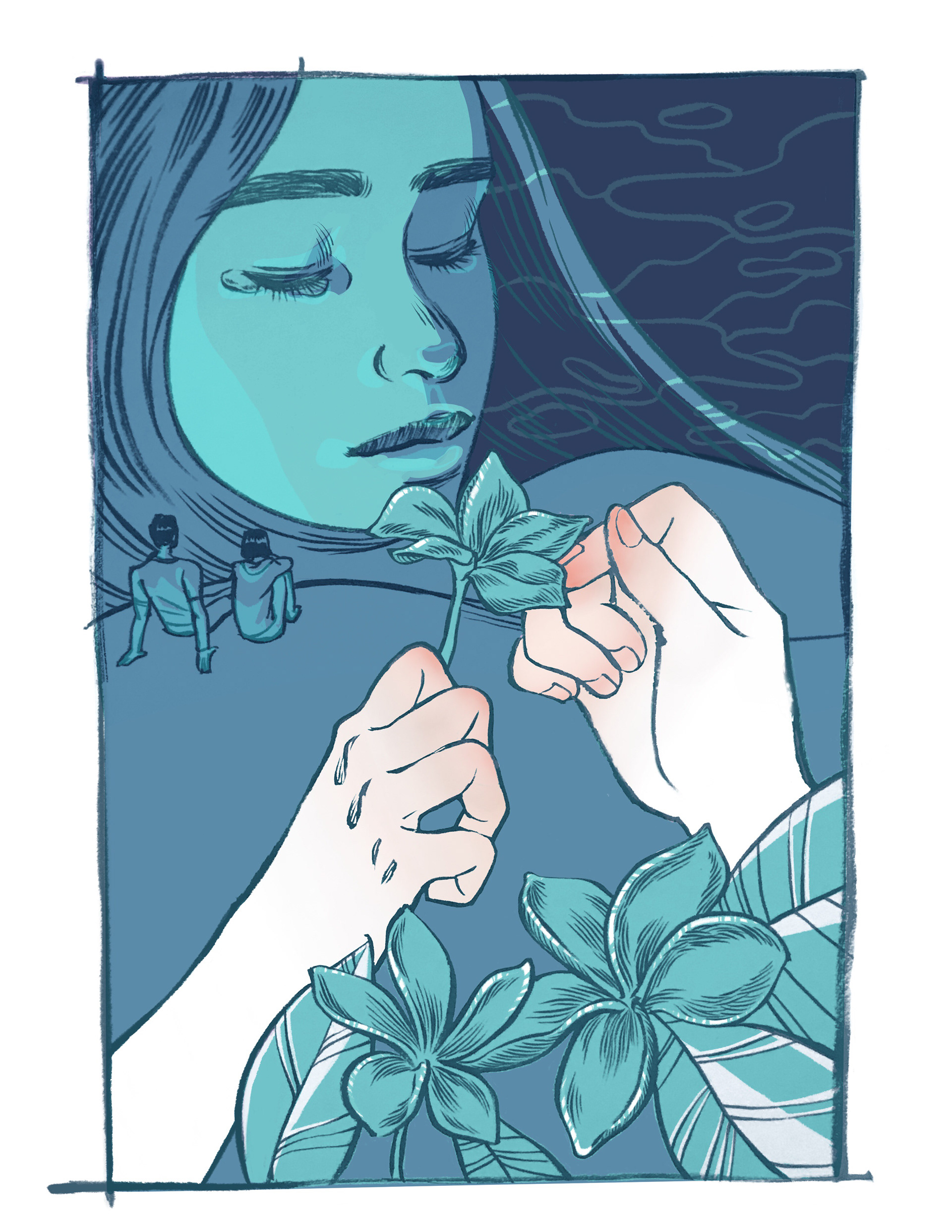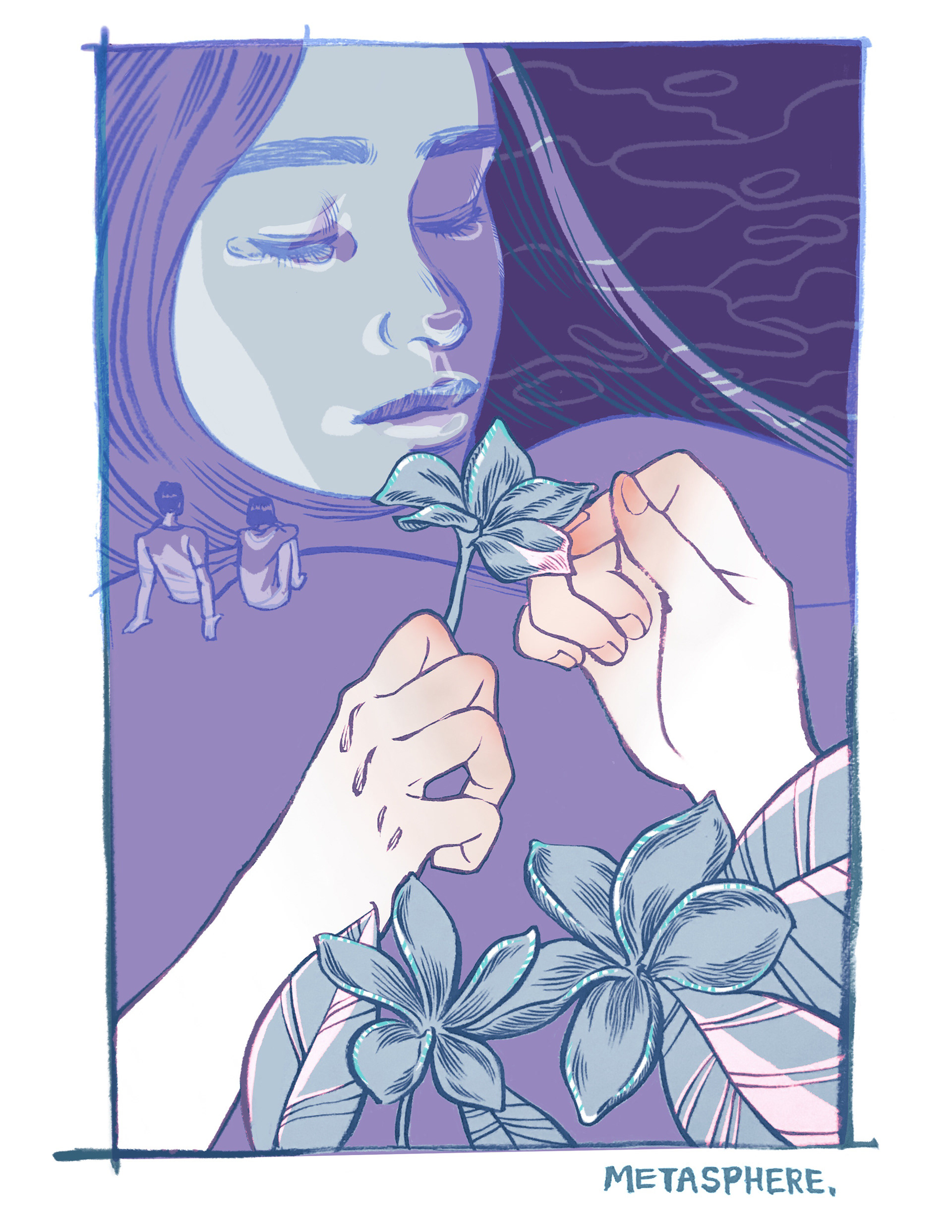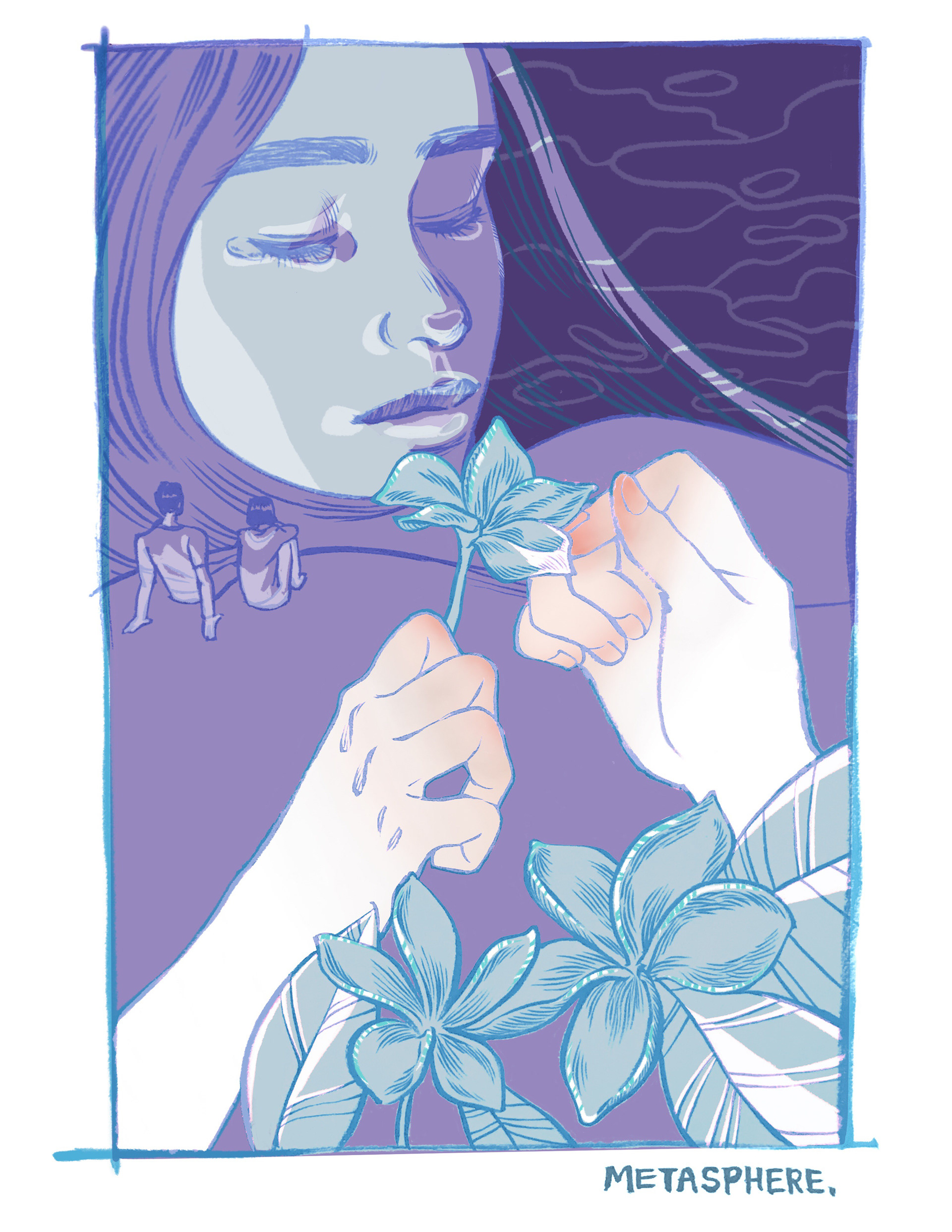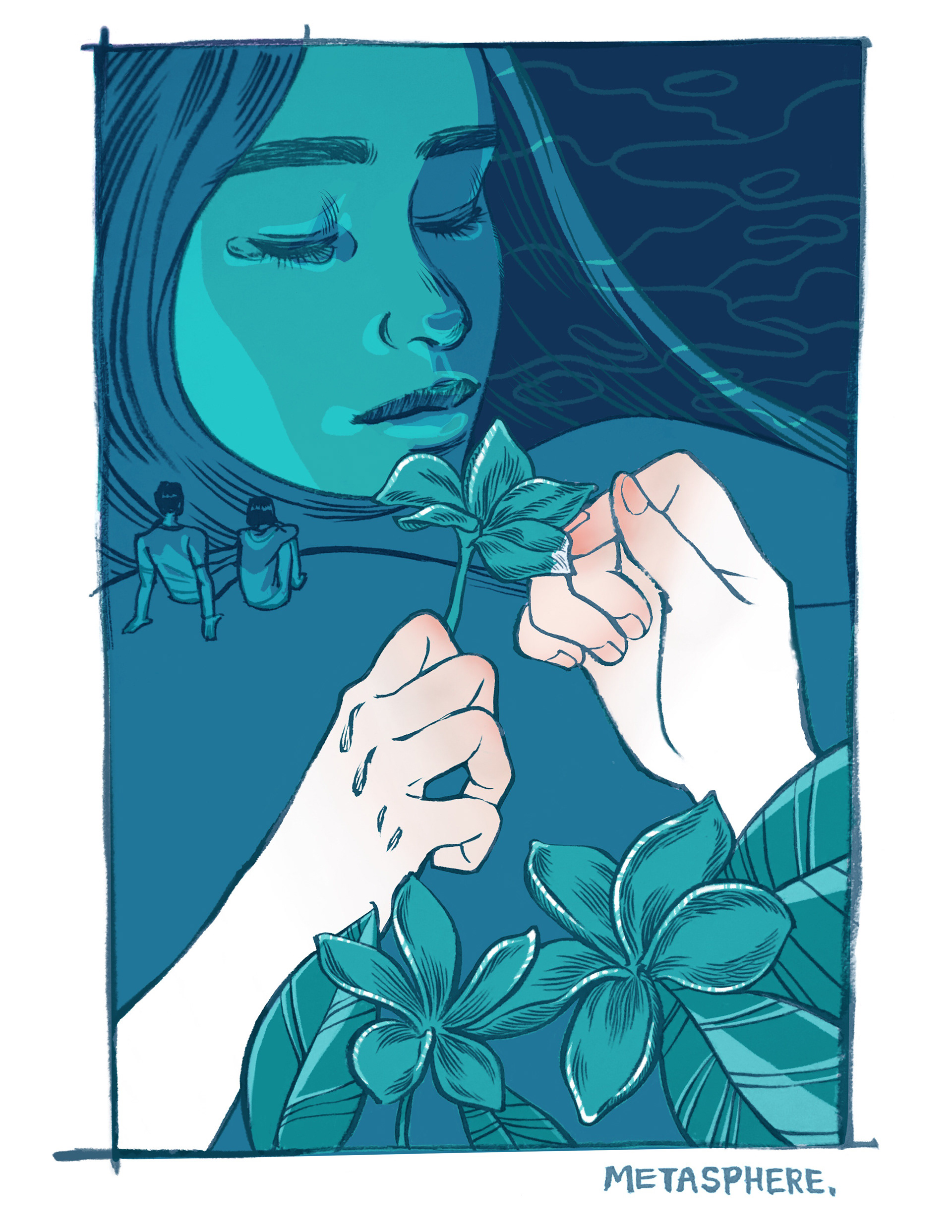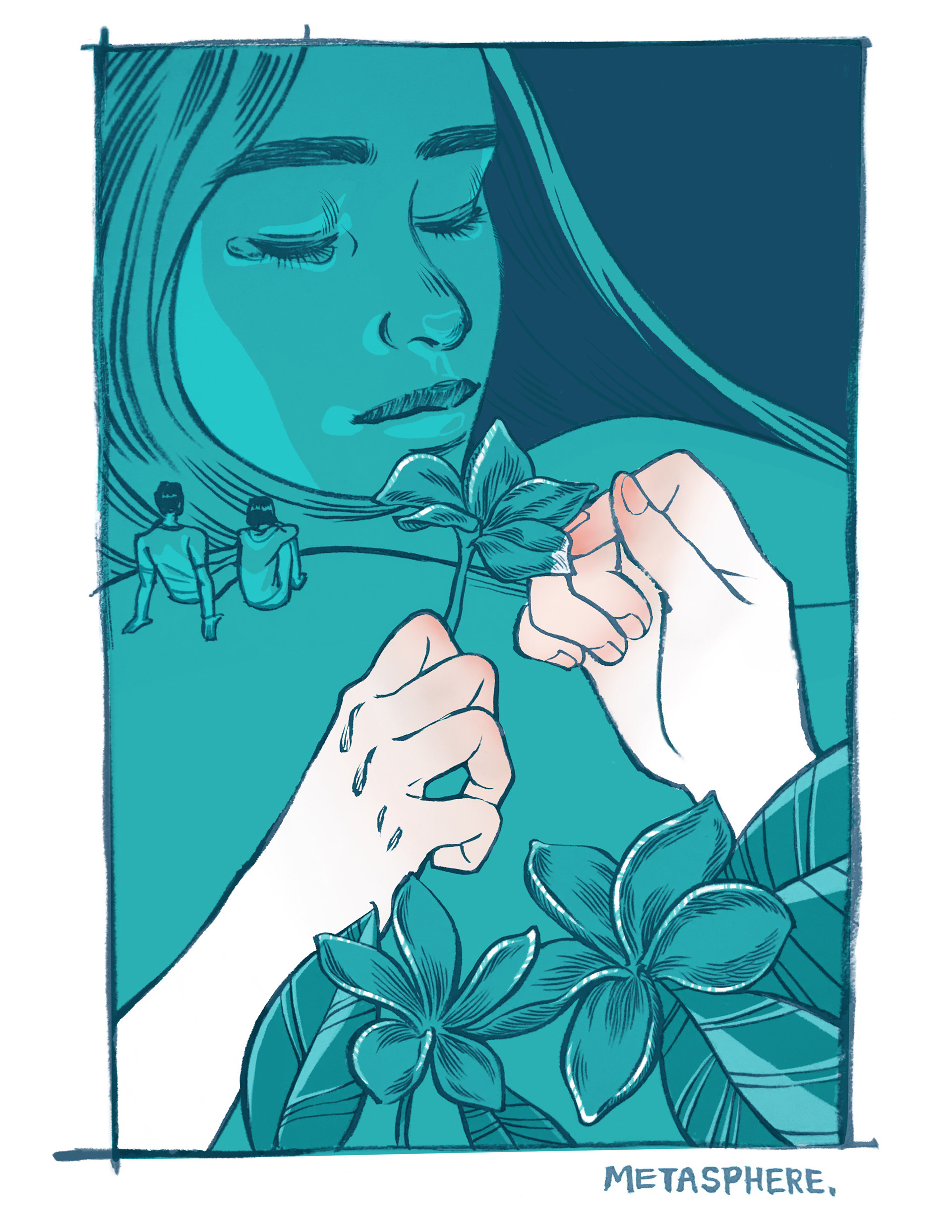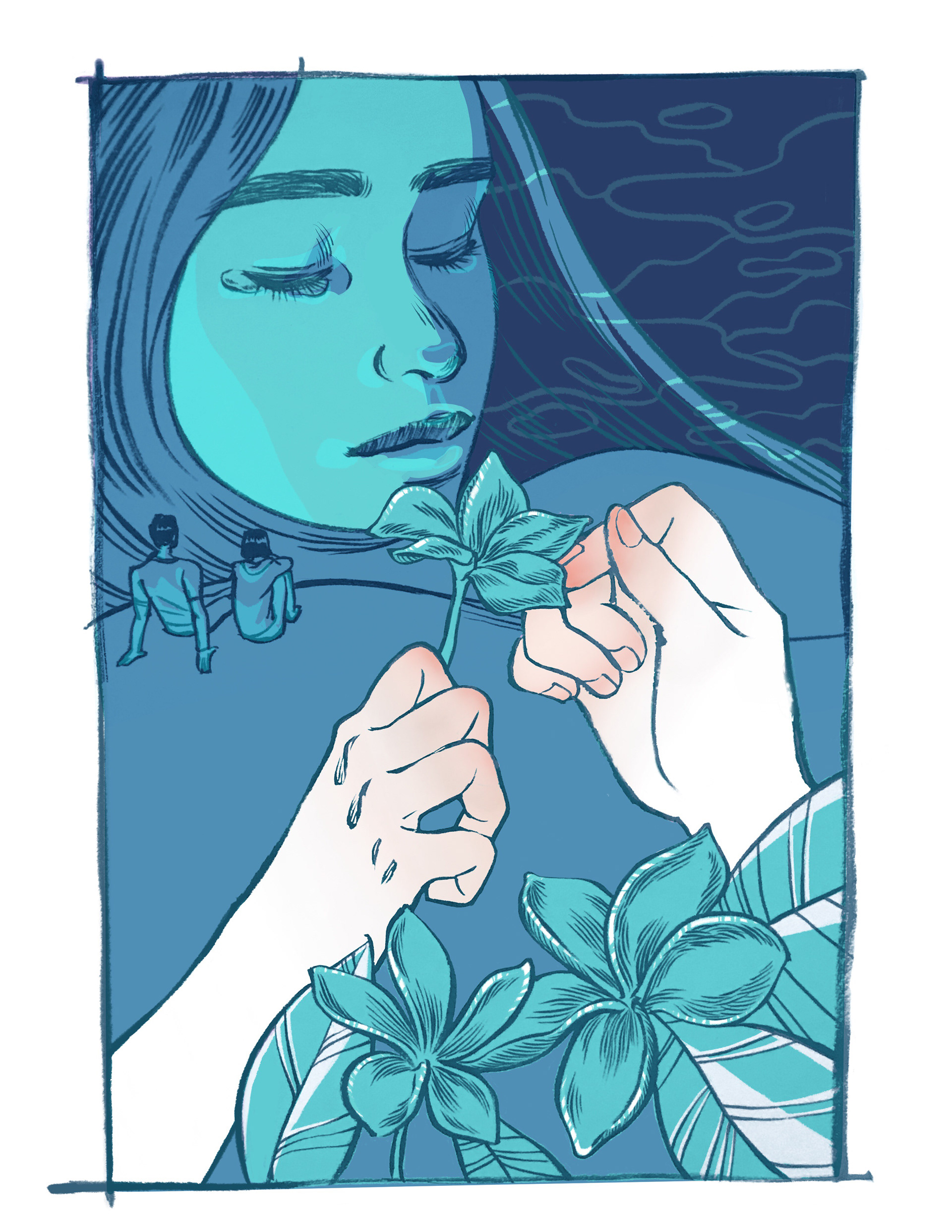 I found that mixing the brush marks I made on paper with digital rendering worked well. Having bi-weekly meetings and critiquing my work helped push me to test the boundaries of my illustration styles and skills, so that I wouldn't get stuck in one visual "mode."
Something I learned clearly throughout this research was that drawings can take the viewer into a different mental space. I was reminded that visuals encourage a certain mood and mindset, and can inspire wonder or dismissal, depending on how the image is designed.
<INSERT rough sketches/old versions of final posters in grid to show the depth of process>
Final Stages of Designing the Posters