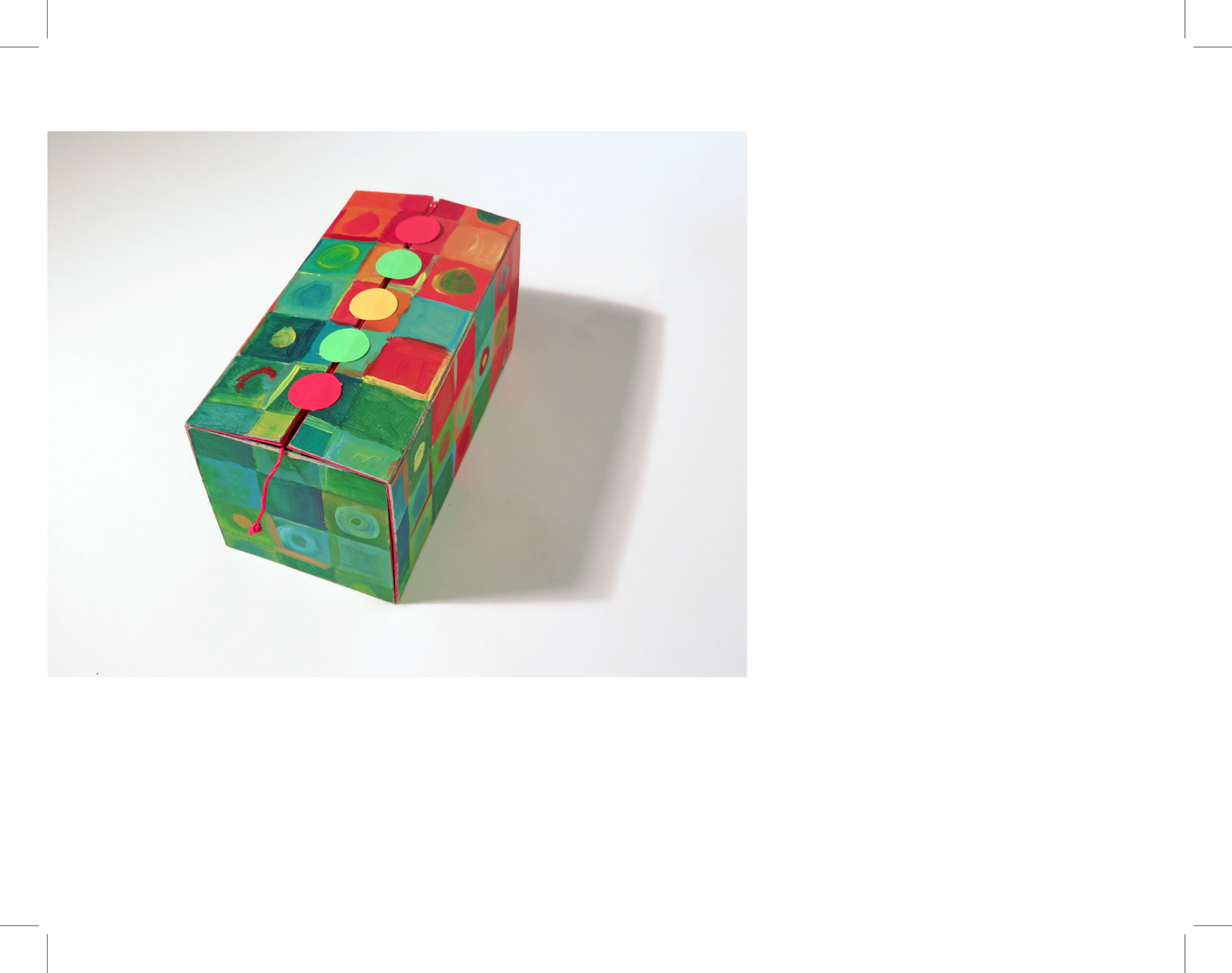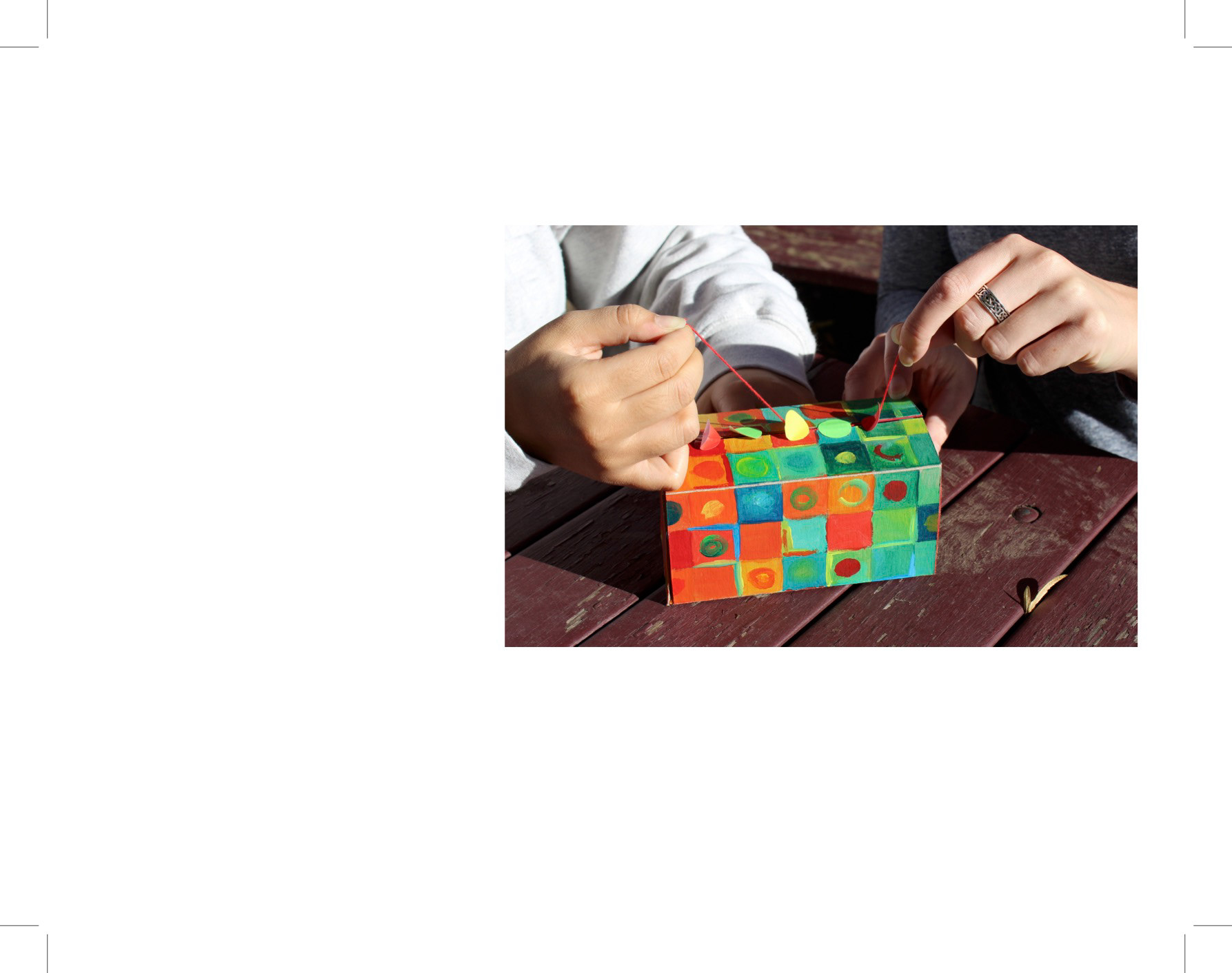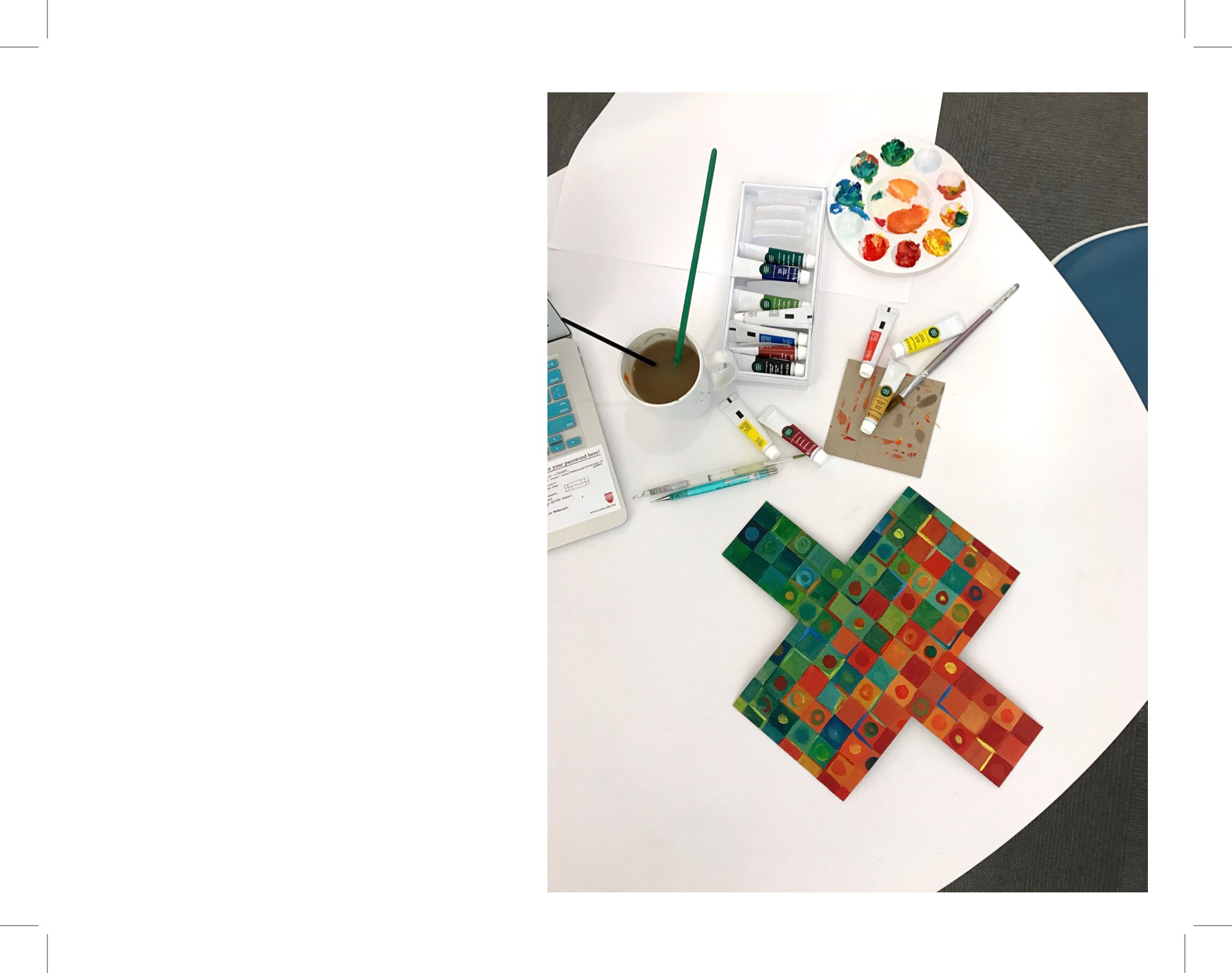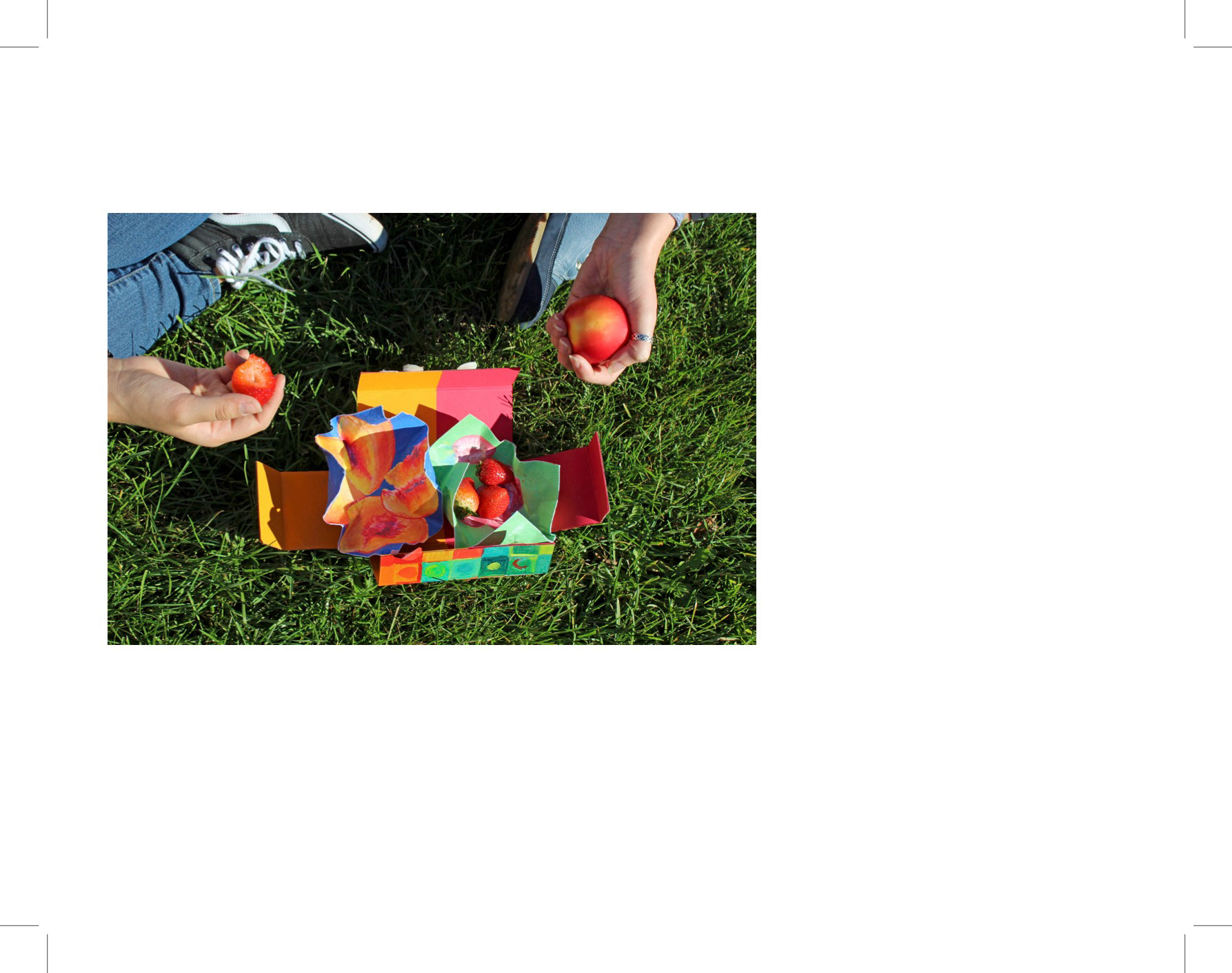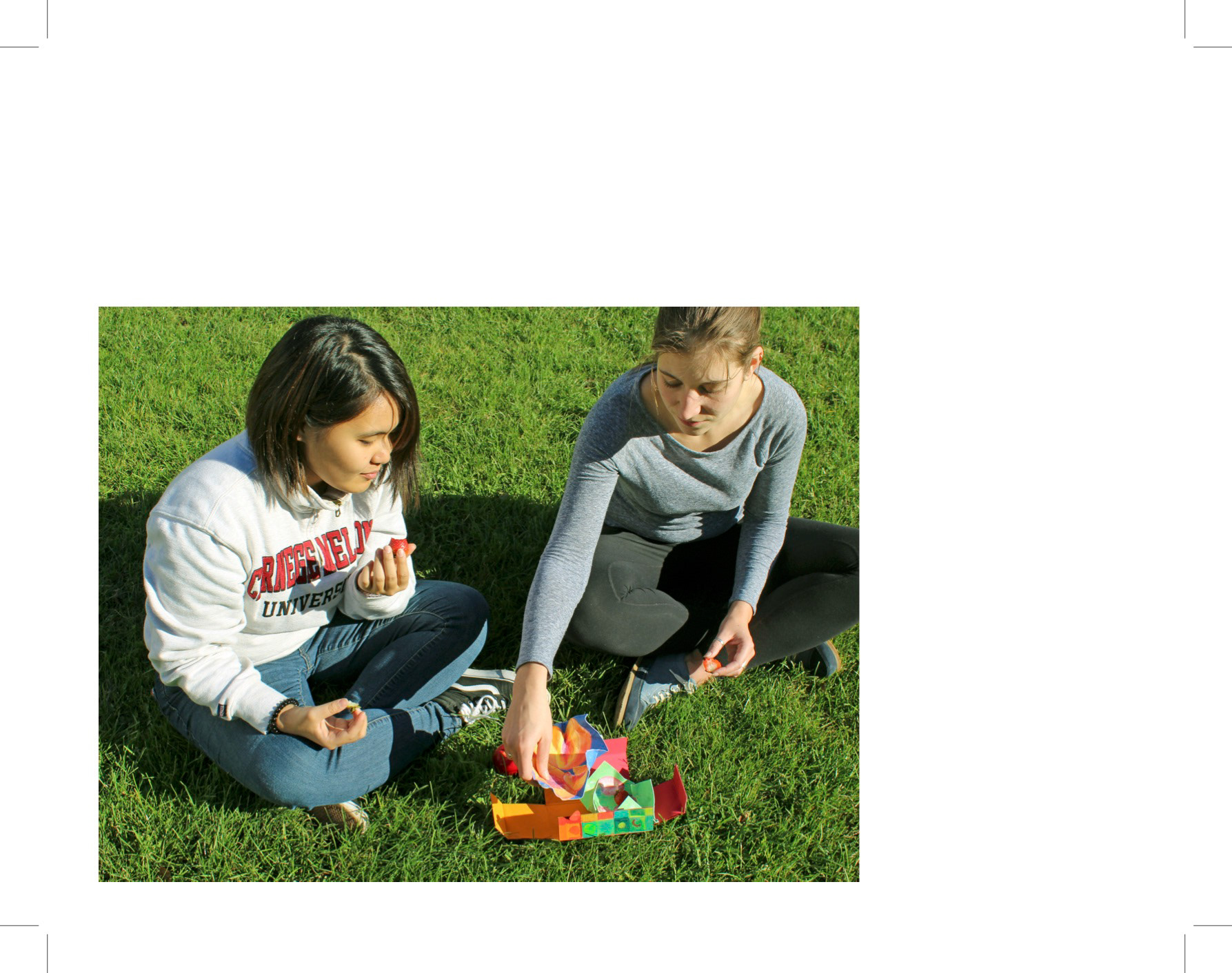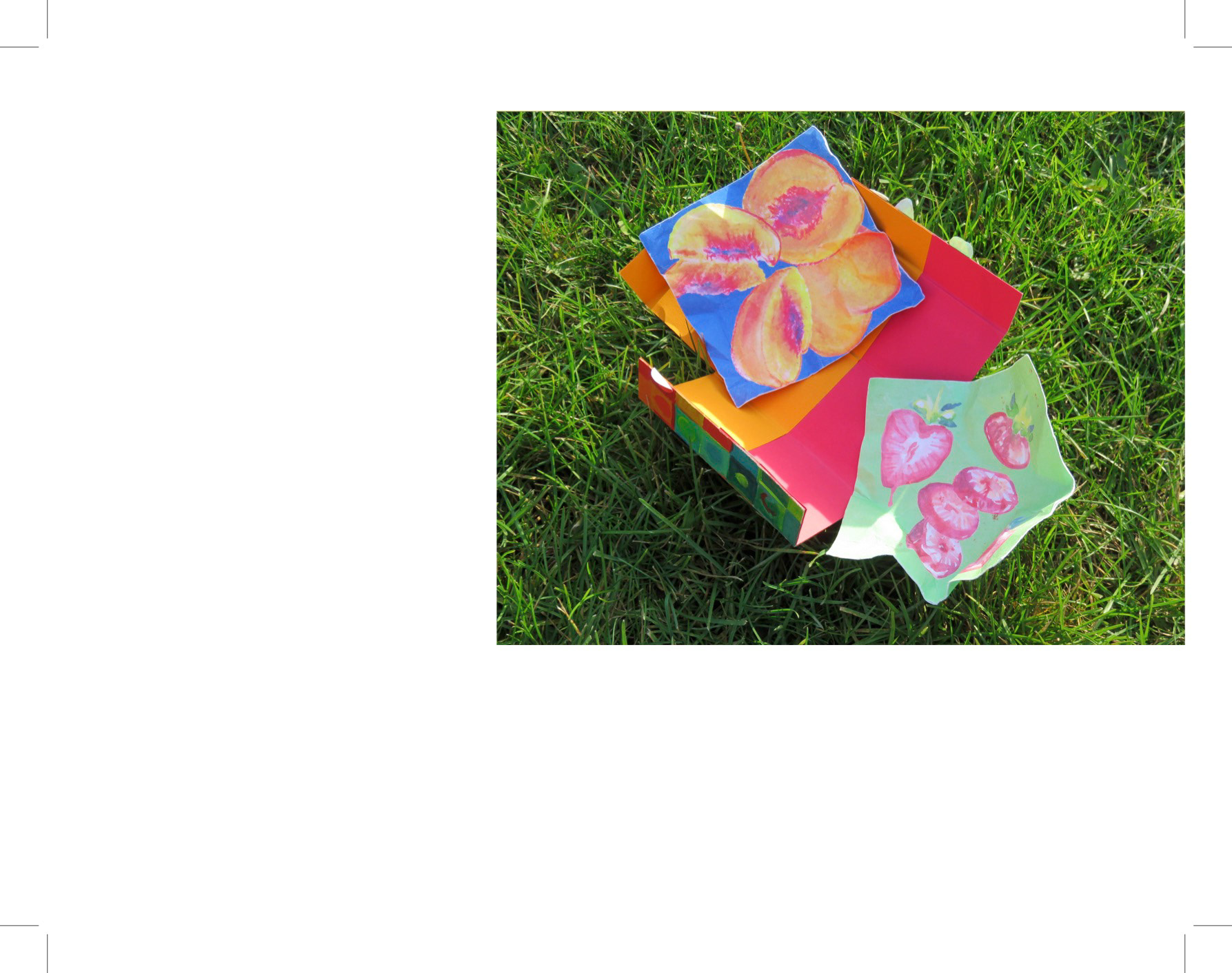 I designed the strawberry napkin, Kate designed the peach napkin. We used complimentary colors throughout the packaging and napkins.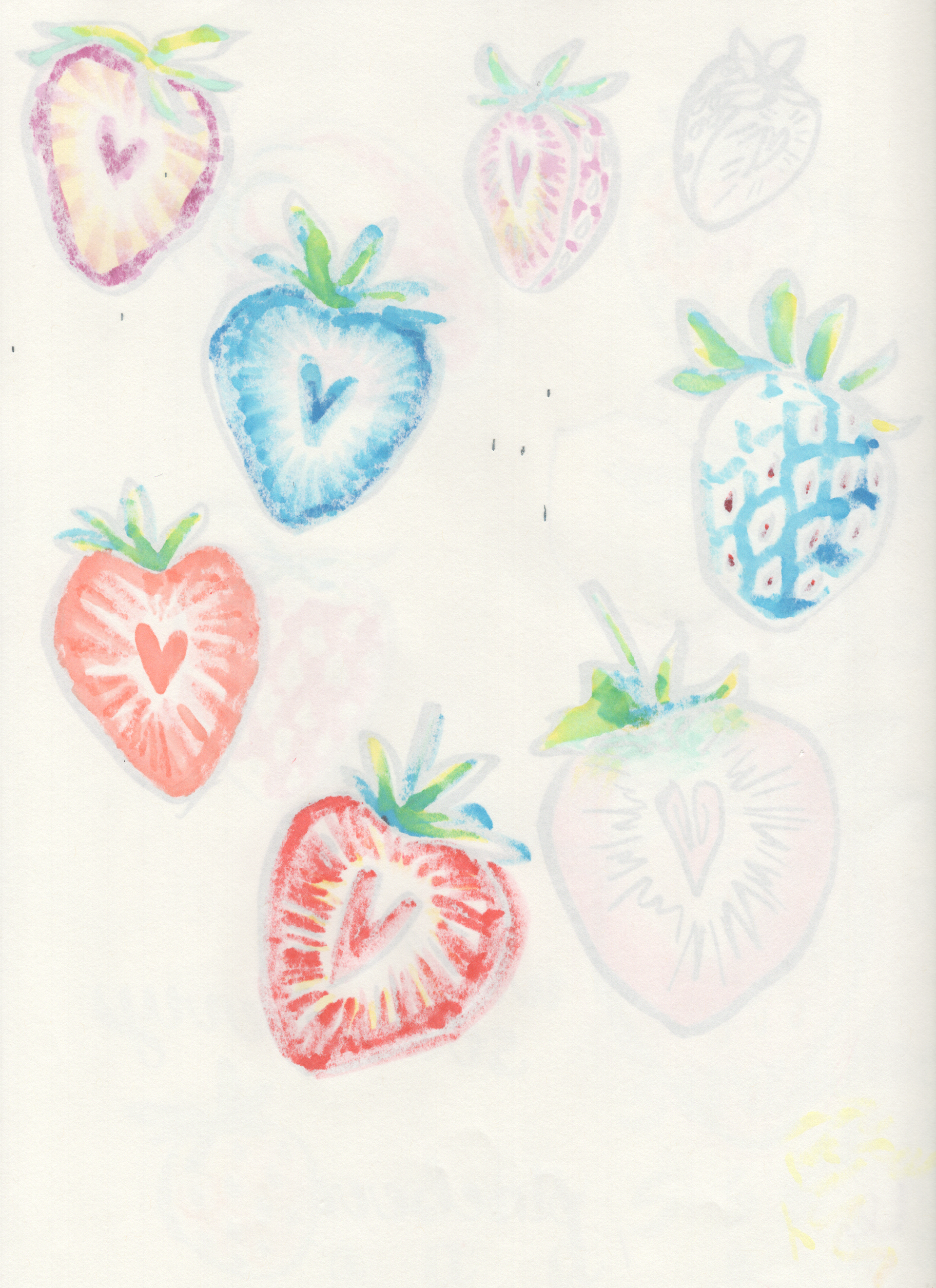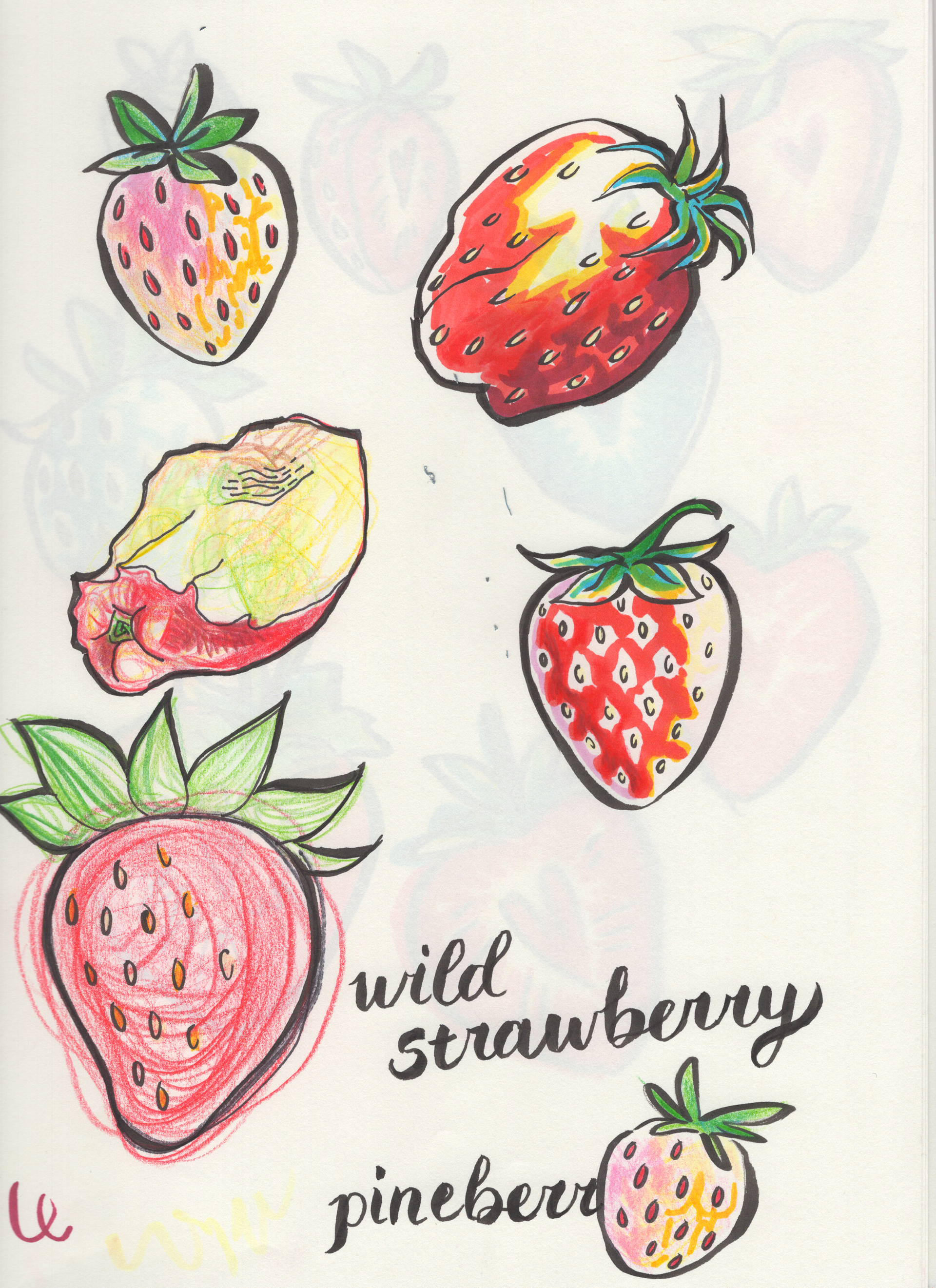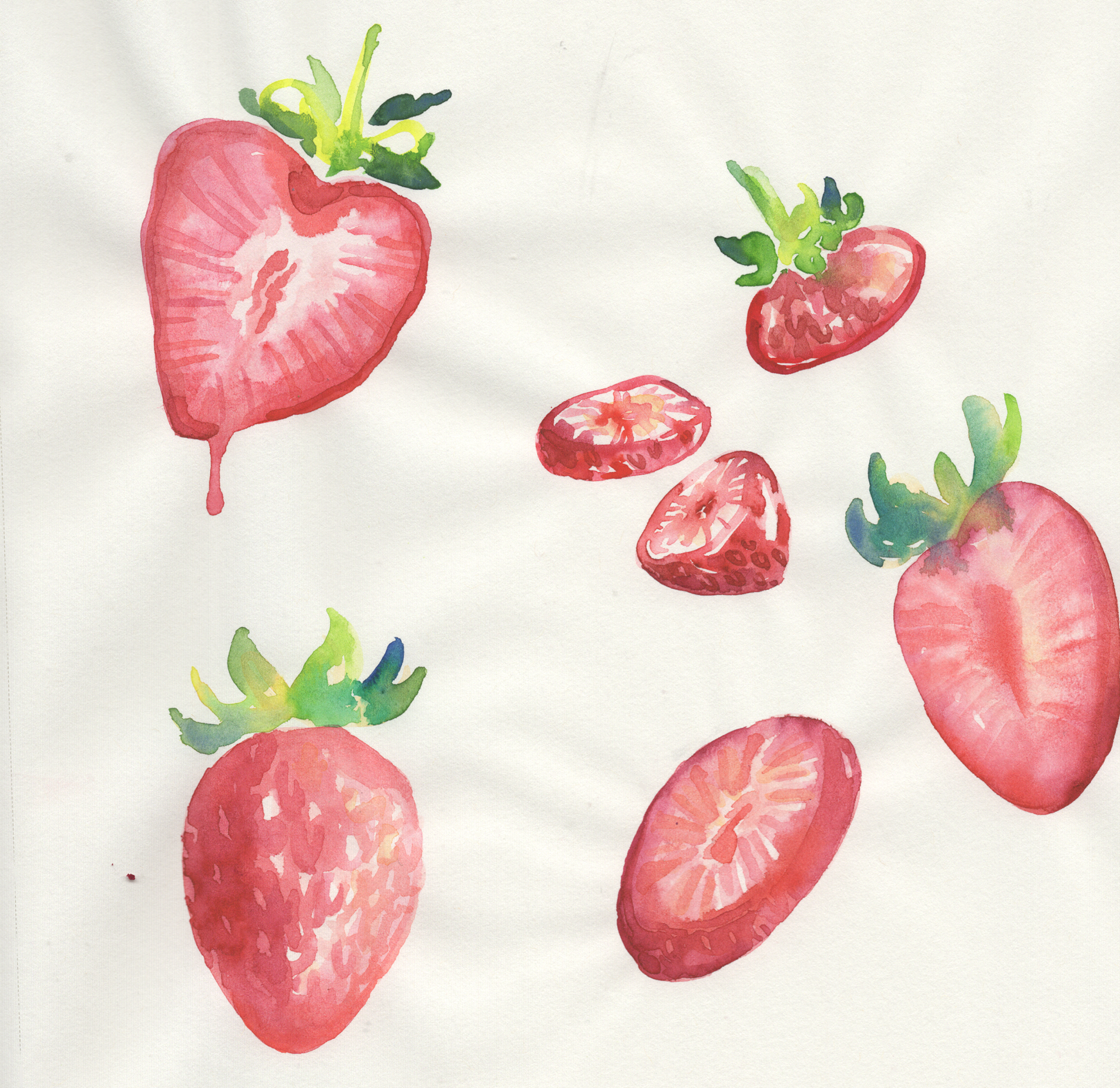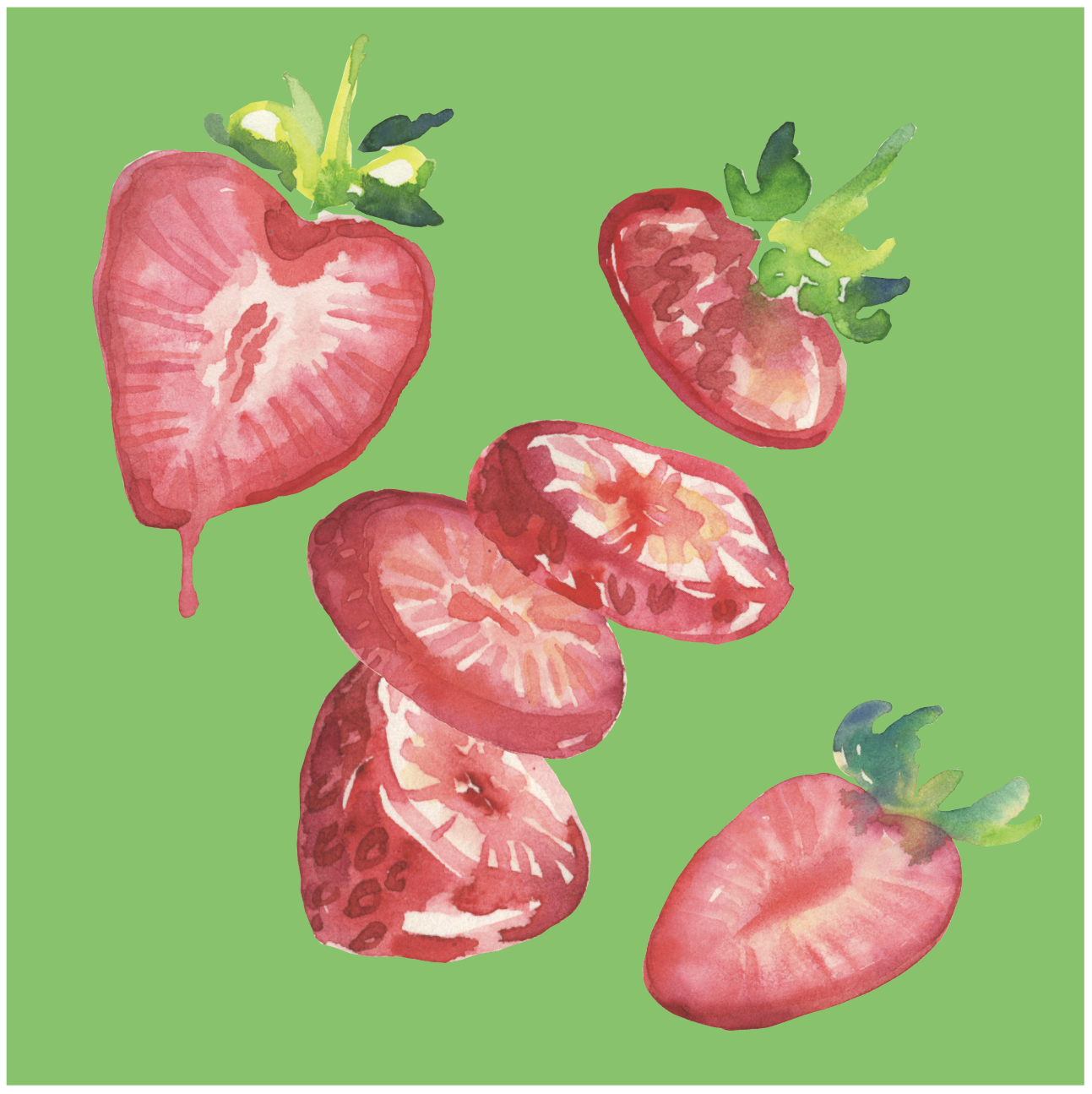 Final strawberry illustration on green background, to be printed and used as napkin.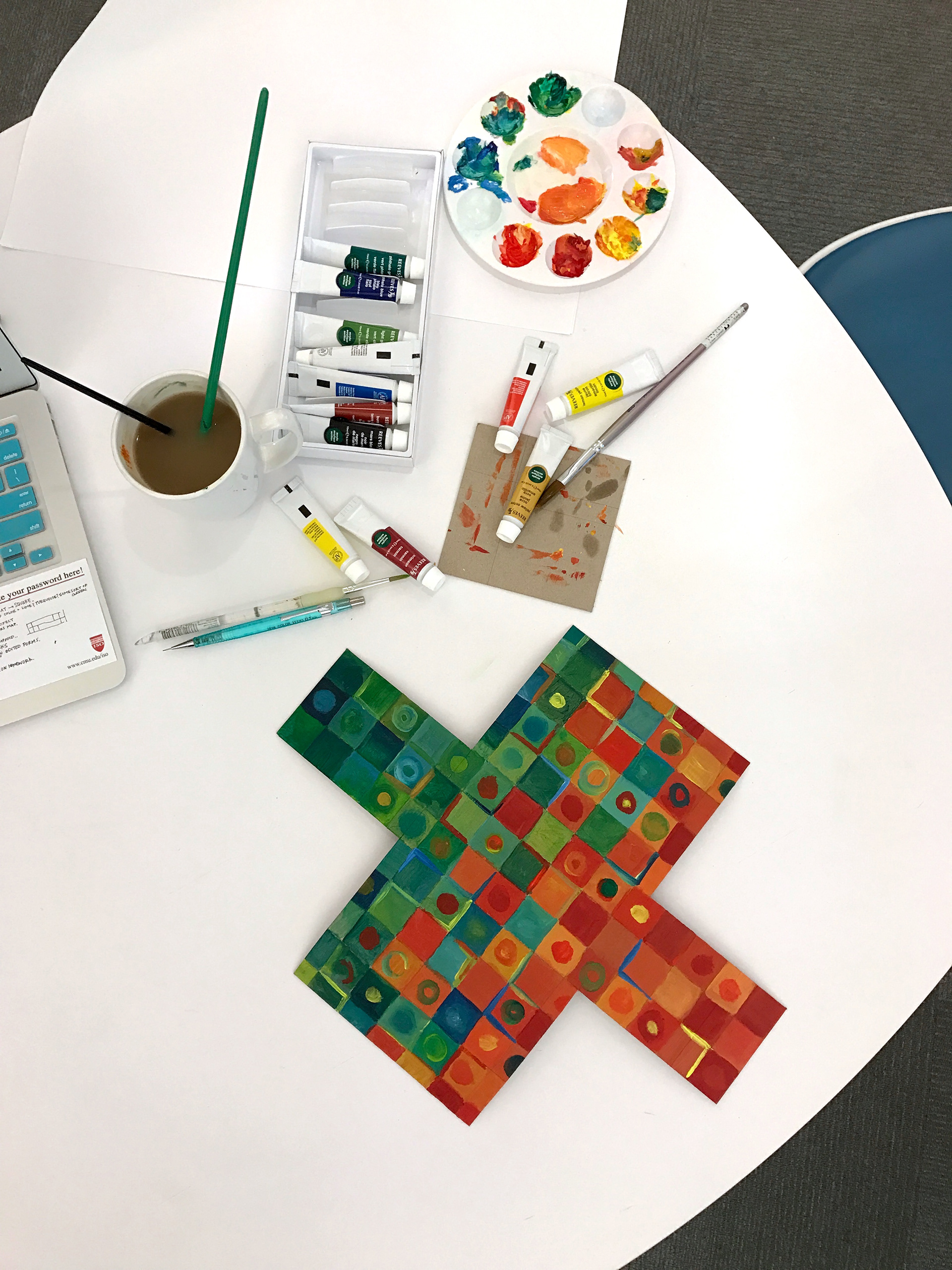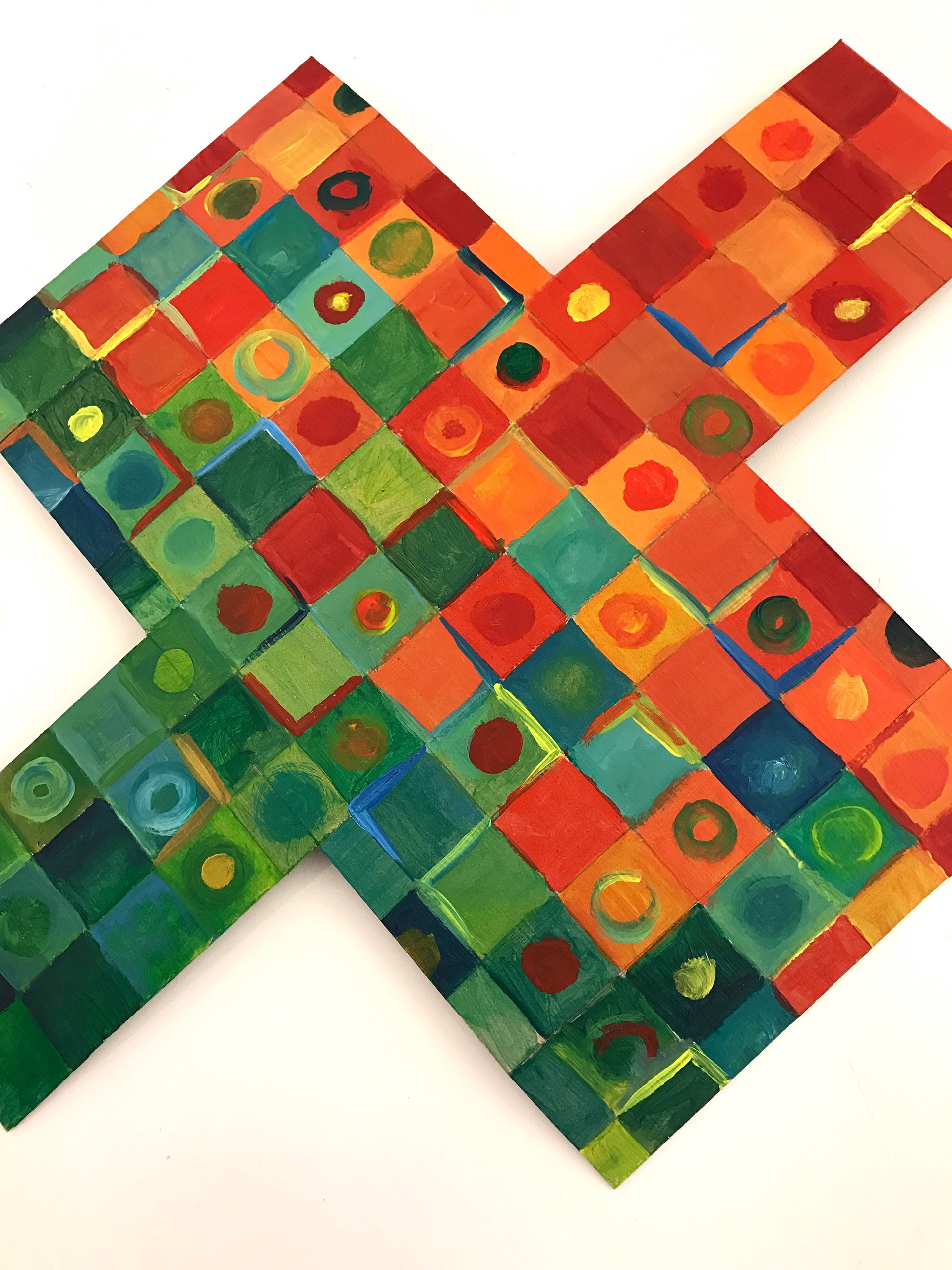 We cut a box template and used acrylics to paint a pleasant palette of complimentary and analogous colors, which alluded to the colors of the fruits inside the package.